Brand Boosting Truck Wraps and Other Branding Solutions
We work with clients on all types of branding solutions, like Truck Wraps to boost your brand reputation in Westminster, CO and build a strong and recognizable brand identity. Signs that communicate your mission, vision, and values and provide essential information and directions to consumers will boost credibility and build trust and confidence in your products and services.
Vehicle Wraps Increase Brand Visibility in Your Local Area
The power of vehicle wraps is undisputed. When it comes to promotional and marketing tools, mobile marketing is some of the most effective and gives the best ROI. Vehicle wraps make your business look more professional and will give you effortless 24/7 marketing all year round, wherever you go.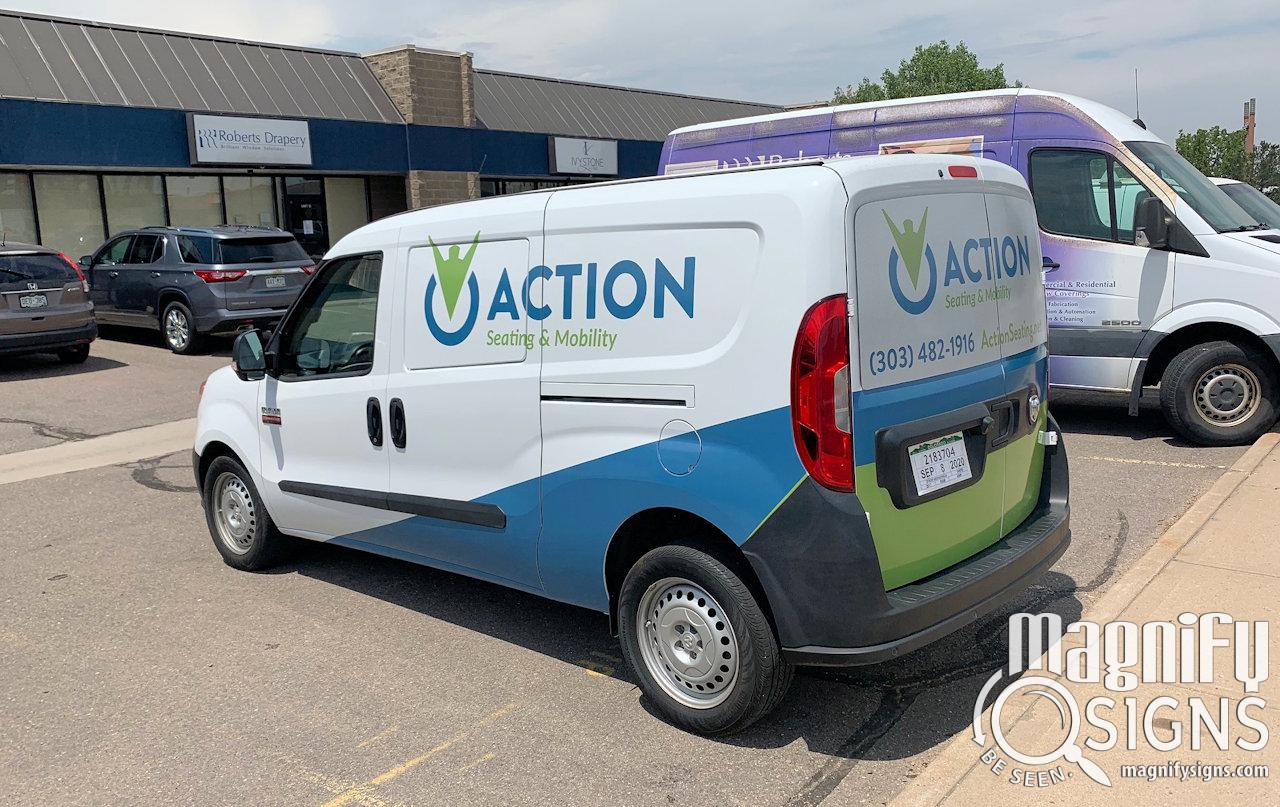 Why we love vehicle wraps:
Make thousands of impressions a day
Improves the ROI of all other marketing
Cost-effective
Versatile
Are more memorable and recognizable than other marketing
Flexible and versatile marketing
Vehicle wraps, graphics, letters, symbols, decals, and magnets offer flexible, versatile, and affordable marketing. Turn your vehicle into a marketing machine with a full custom vehicle wrap or simple and elegant vehicle graphics and decals.
A vehicle wrap gives you control as you can create the best routes through town and in your neighborhood to ensure that you capture the attention of your target audience. Unlike a stationary billboard, you have more control over a vehicle wrap.
Designing a vehicle wrap
We work with clients to design a vehicle wrap or graphics tailored to your vehicle for the most pleasing effect. Designing for a daily driver is going to be different than designing for a large box truck. The flow and composition will have a profound effect on the final product.
Vehicle wraps can generate thousands of impressions a day; we make sure those impressions are good ones that your audience will remember and recall when they require your products and services.
We only use top-of-the-line 3M vinyl and laminates and a state-of-the-art large format printer to ensure that every wrap is a perfect fit and strengthens your brand image everywhere you go.
Get Branding Solutions in Westminster, CO That Strengthens Your Brand Image
Contact Magnify Sign Shop for durable, stylish, and affordable custom branding solutions in Westminster, CO.