Consumers are drawn to banner displays. Since these signage products are usually temporary in nature and used for advertising special deals and events, it makes sense that they get plenty of attention. What are your options?
Vertical Hanging Banners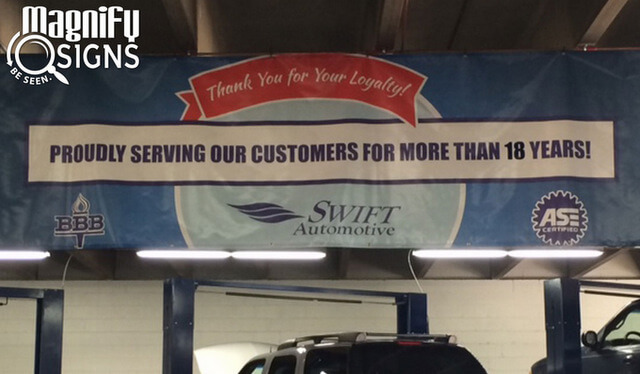 You must commonly see these at car dealerships, alongside the downtown shopping area and in the parking lots of retailers with specialty sales or products on hand. They are colorful, bold and brand the store while marketing the product. Sometimes, they present a changing list of attributes that bespeak the company or business. This is an excellent method for branding your venue.
Elongated Banner Products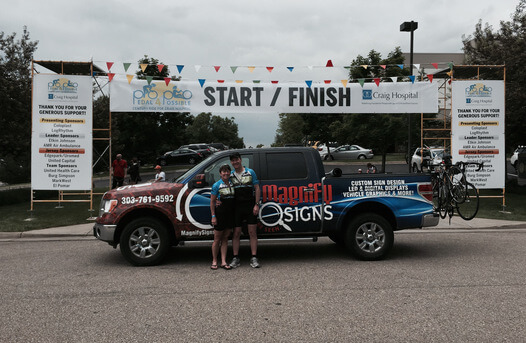 Use these for start/finish lines and parking lot sales events. We use high-quality vinyl to manufacture these products, which ensures their longevity. In addition to being functional, they give you added space for your message. Include you name, logo, tag line or motto as well as any message you would like your customers or clients to know about.
Multi-Use Banners
These types of banners hang horizontally from overhangs, facades and in between posts. They are ideal for high school or professional sports teams, seasonal retail announcements or to alert consumers to the presence of a business that will soon open its doors. The "coming soon" notation quickly generates a buzz and increases the interest in an upcoming store. These types of banners are also good special event signage options. Enhance the appeal of your amateur sports team with the display of professional banners, which is a great way of encouraging sponsorships.
Trade Show Banners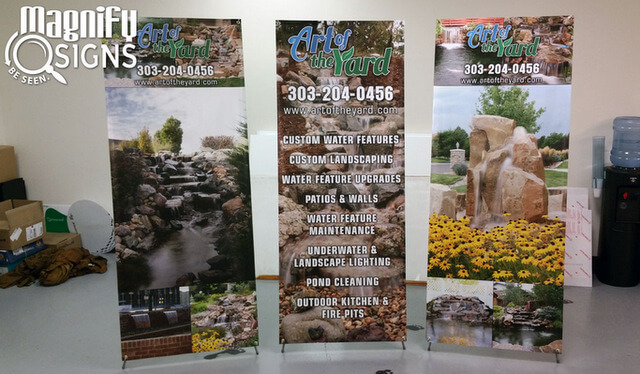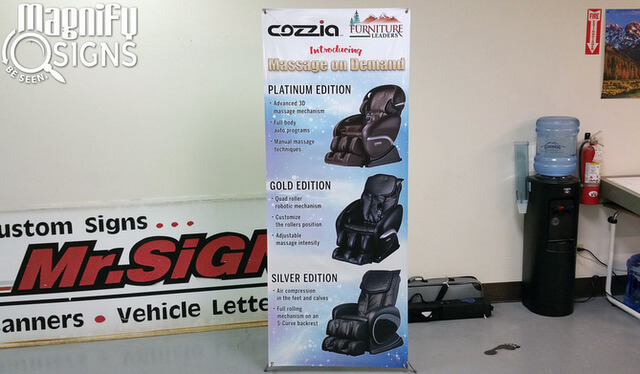 Whether you select retractable banner stands, circular hanging banners or square ceiling banners to put over your booth, these products have the power to greatly increase the foot traffic you see at your next trade show exhibition. We recommend that you work with our graphic artists to incorporate these signage products with your already selected booth components. That said, it is just as easy to work backwards from the banner and construct a booth setup around it.
Commissioning Banners Today
Contact the professionals at Magnify Signs for more information on seasonal, interior as well as exterior, trade show or other banner types today. Our graphic artists and technicians serve the business communities in and around Denver, Englewood, Littleton, Lakewood, Centennial and Colorado Springs. We create banners made from vinyl, mesh and fabric, depending on your needs. Pole pocket mounts, string mounts and grommets are just some of the customization options open to you.