Light cabinet signs -also known as lightbox signs, backlit signs, or illuminated box signs- consist of a sturdy aluminum wired light cabinet with an interchangeable polycarbonate insert for the company's name and logo to be printed out and displayed on. This type of custom signage is usually used for mall signs, pole signs, restaurant signs, and monument signs.
If you are looking to attract new customers and help them find your business, the best way to do so is by hiring a professional signage company to create a custom business sign expressing your unique brand. Our expert designers are your best option for getting custom light cabinet signs in Englewood, CO, and the surrounding Denver metro area.

4 Advantages of Using Light Cabinet Signs
Easy to install and maintain.
Most properties come with light cabinet signs already, and if not, we can help you get one installed. After that, all we need to do is design a poster you like, print it onto the polycarbonate face, and slip it into the cabinet with the lights shining behind for everyone to see.

We can update the graphics anytime you'd like.

All we need to update the graphics on your light cabinet sign is to take the existing one off the polycarbonate face and mount a new wide format print graphic. We can do that at your request in just a few days time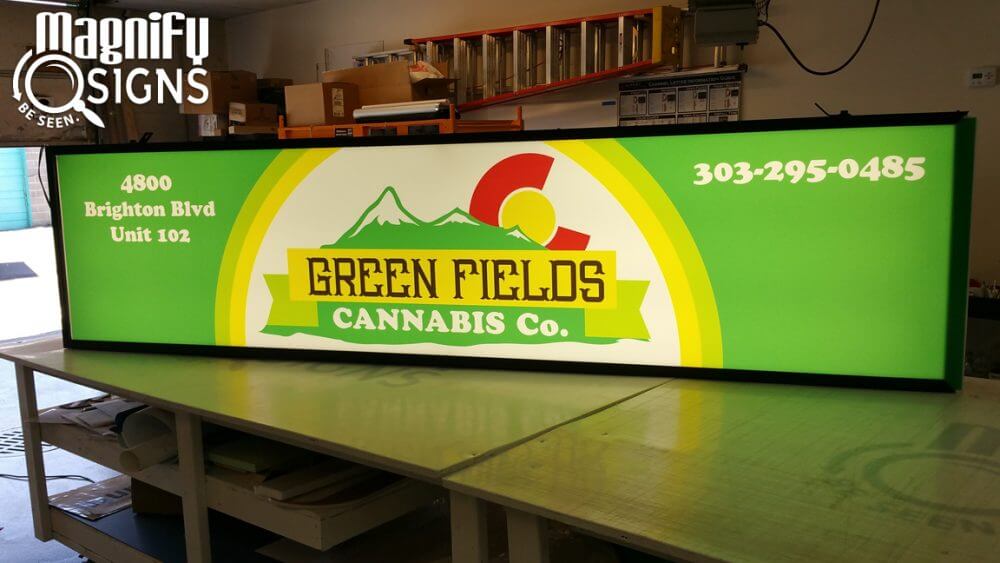 Contact Us and Let Us Take Care of Your Signage Needs in Denver
At Magnify Signs, we can help you with an attractive design for your light cabinet signage to create brand awareness so that your potential buyers know about your company and can even become new customers.  
Note: Usually, the light cabinets themselves are a part of the property and owned by the property manager. When a new business moves into one of the suites in a strip mall outfitted with light cabinets, they may be required by their landlord to get a new custom digital print sign for the light cabinet with their business name and logo.