Auto Crusher Inc. is a salvage yard company here in Englewood, CO that likes to think big. Their exterior signage of their building and yard is no exception from that mentality. So for the folks at Auto Crushers, Magnify Signs created a massive custom exterior aluminum sign for their effort to rebrand their company image.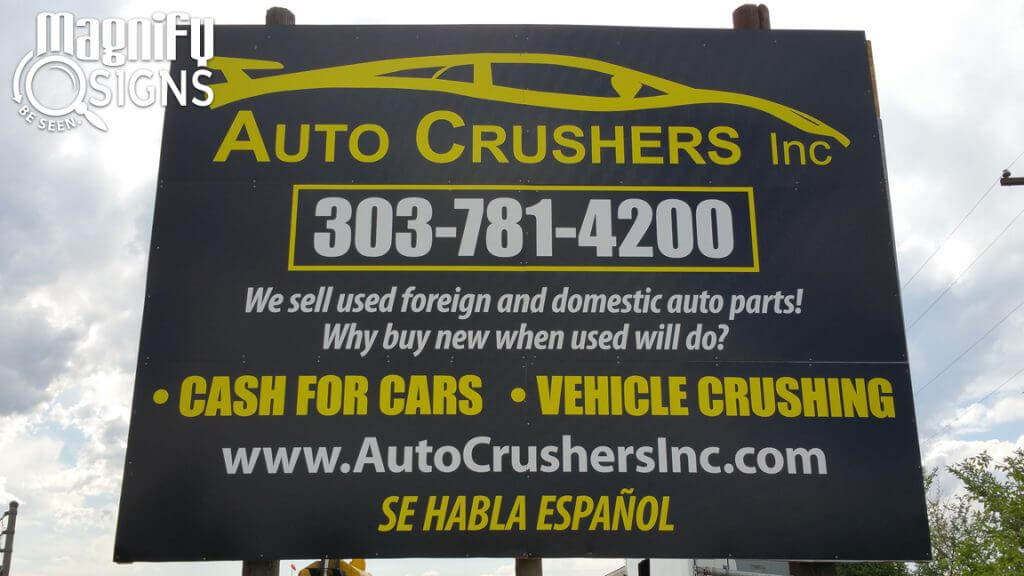 This custom aluminum post and panel sign is a 16-foot-wide and 12-foot-high. The sign consists of six aluminum panels put together, with custom print graphics mounted onto the face of each panel. The wooden poles holding the sign in the air are 20 feet tall. The sign sits on the street side of their facility so customers can quickly see their business.
Equally impressive, but not quite as massive, is this 12-foot-wide by 16-foot-high custom aluminum post and panel sign. This one consists of four aluminum panels, each with a panel of the custom graphics mounted on the face. The wooden poles here are 16 feet high, and the sign sits on the east side of by the office building.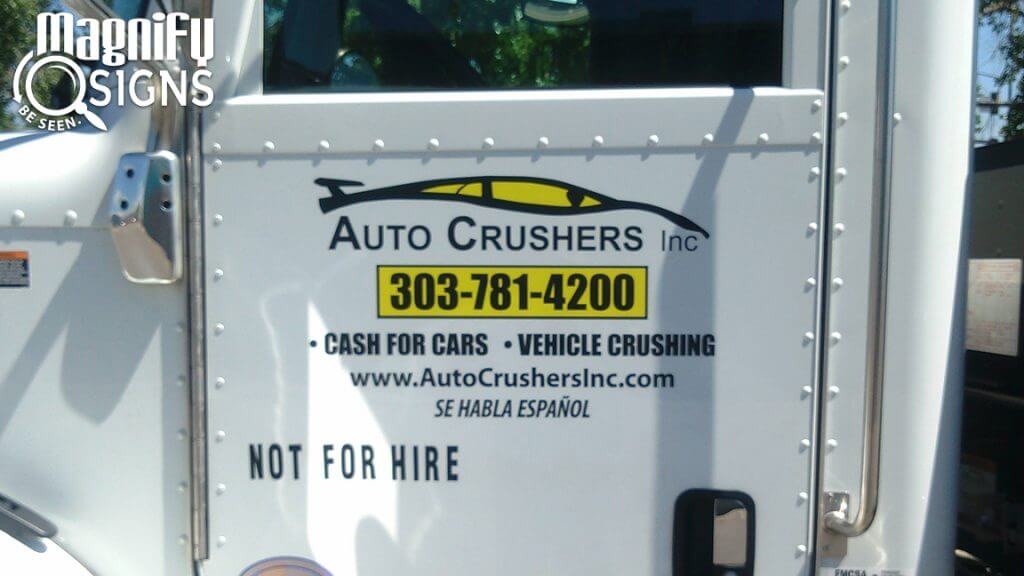 While we were making the exterior aluminum signs, we also created a vinyl logo and lettering sign for the sides of their tow truck. Auto Crushers wanted to be sure their truck matched the new image and brand expressed by the custom aluminum signs back at main office.
Are you in the process of re-branding? Call the sign experts at Magnify, and we'll ensure your new image looks strong and helps your business Be Seen!