Channel Letters or Cabinet Signs: Illumination for Business Exteriors
The illuminated wall cabinet sign is a hallmark of many businesses. That said, so is the lit channel letter setup. Both are the types of illuminated building signs Denver retailers, service providers and manufacturers select. Yet which one is right for your business?

Channel Letters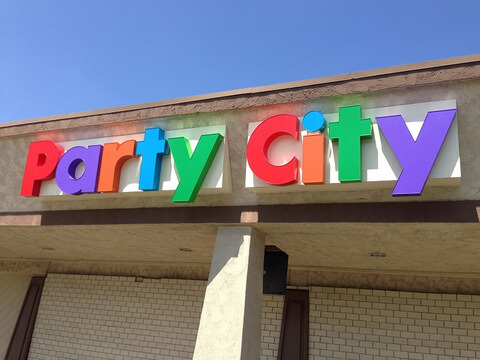 They perfectly recreate your company's name in the font that you have chosen. Add to this the complete color match to brand your business, and it makes sense that channel letters are among the most popular signage products chosen by a wide variety of companies. The sign pros at Magnify Signs use aluminum to construct the bodies of the letters. We gladly paint the aluminum to match your color scheme.
The makeup of the fronts and backs of the letters varies, depending on the illumination you select.
Front-lit lettering. In this setup, we select polycarbonate fronts. They are colorful, allow the light to escape and expertly brand your business in the process. It is impossible to miss a front-lit channel letter sign.
Reverse-lit lettering. When you want the light to escape from the back of your lettering, we close up the front with aluminum and use clear polycarbonate in the back. This look presents with a solid colorful look during the day and sophisticated halo lighting after dark. It is a favorite of boutiques, high-end eateries and other venues that want to stand out among competitors using channel letters.
A little bit of both. It is possible to use both illumination types. What you lose in the strength of the light you make up in the eye-popping displays that features colorful bright fronts that are surrounded by a halo from the back.
We mount the channel letters Denver companies commission either directly to the façade of the building or use a raceway to hold the wiring components. This decision depends in large part on the makeup of your building's façade and on your taste.
Cabinet Signs
The lightbox cabinet is common sight on the facades of schools, churches, manufacturing plants, car washes and other businesses. The body of the marker features sturdy aluminum. The front is a polycarbonate facing. You have plenty of options with this setup.
Shape. Do you want you marker to feature a standard geometric shape or would you like to see it shaped like your company's logo? We can do both.
Lettering. We either directly print the lettering to the facing or create a vinyl lay over that features your wording.
Wording. While a channel letter marker usually only displays a company's name, the lightbox cabinet offers you plenty of space on which to add more information. Display your business' name, its logo, a motto, a professional affiliation, niche-specific graphics or anything else you would like prospective customers to see.
When your business heavily relies on the recognition of your logo, we recommend cabinet signs. Denver churches and schools have now begun integrating changeable reader boards into the designs of their cabinets. As a result, they effectively communicate with members or students as well as the community at large.
So, which marker is ideal for your company? Call our professionals today for a consultation and find out.