Our business clients commission building signage to reel in foot traffic, generate name recognition and create brand awareness. In the past, it was sufficient to select one signage type and call it a day. This is simply no longer the case. Driven by strong competition in clustered business centers, standing out from the crowd now calls for upgrades such as channel letter and lightbox cabinet signage combos. For Denver area businesses, this is quickly becoming a popular display.
Combining Lettering with a Cabinet
This type of combination is not new. In fact, it has been a favorite of businesses that need to have a logo displayed alongside the spelling of the company's name. Since the channel letter manufacturing process does not usually lend itself to the creation of a full-sized logo, the addition of a box cabinet with a vinyl overlay usually sufficed. Now, companies combine letters and cabinets to add more pizzazz to facades.
Decorative touches. Add splashes of color by commissioning small box cabinets in a broad range of sizes. Colorful facings catch the eye and draw attention to the lettering.
Affiliation statements. Let consumers know a little more about your business. For medical professionals, this is a great way of displaying professional affiliations and connections.
Niche information. While the lettering spells out the company's name, the box cabinet functions as a means to offer insight into the products and services provided. Doing so effectively differentiates you from the competition.
Selecting the Display Locations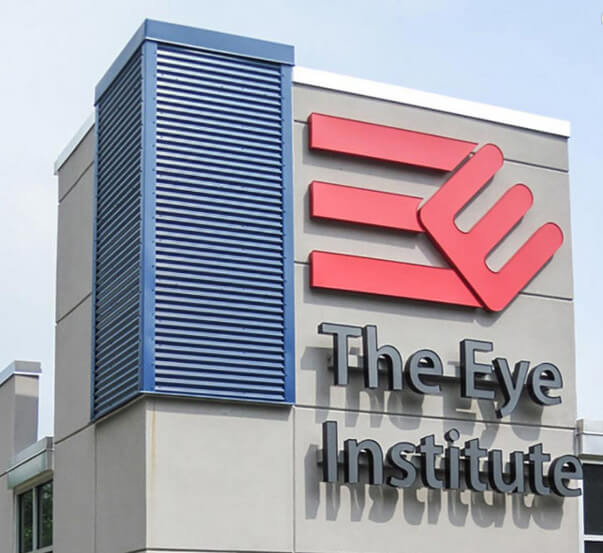 Your building's façade is the most obvious place for this type of combination. Place a logo cabinet with your lettering above the entryway. For decorative box cabinets, we recommend taking exact measurements to prevent clustering of the design elements. By keeping distances similar, the façade presents with a visually pleasing artistic look.
Monument signs, too, are suitable for the combination of box cabinets and channel lettering – if they are large enough. When the facing of the monument consists of the cabinet, consider adding the lettering to the supporting structure. In this setup, we recommend that both signage components be lit, which makes them easy to see after dark and enhances the visual effect of the signage combo.
Ordering Your Channel Letter and Lightbox Cabinet Signage Combos for Denver
Contact the professionals at Magnify Signs for more information. We work with your company's management team to put together a sketch that utilizes your company's colors, font selection and any artwork that you may already have on file. When you are thinking of re-branding or want to try a completely different look to appeal to a different demographic, we can help you there, too.
We create sketches that let you look at your proposed sign through the eyes of a consumer. This process also helps to envision any interior signage changes you may need to make in response to the exterior upgrade. When needed, we show you other signage options that could enhance the overall appearance of your new façade's look and highlight the marketing message. Examples include window graphics or A-frame signs. Call us today to get started.