Custom Signage isn't just a means for advertising, it's a way for companies to express and create awareness of their core values. Earlier this year, Regis Jesuit High School came to Magnify Signs for a new and fresh way to express their "Grad at Grad" values as a Jesuit high school.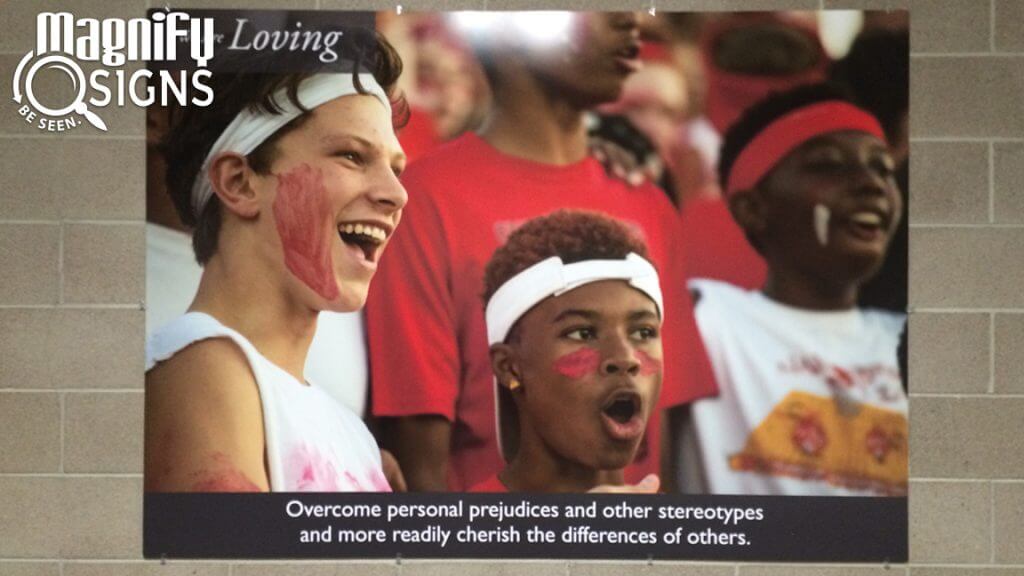 Pictured above is a 6 feet by 4 feet sheet of AluPanel with custom print graphics of Regis Jesuit's students in action. Along with the bright picture of the students smiling, graphics in the top left corner read "We Are Loving," and graphics along the bottom outline this core value of the school.
This sheet of AluPanel is slightly smaller, with about 4 feet for both the width and length. This panel outlines the school's core value of being "Committed to doing Justice," with a corresponding description along the bottom.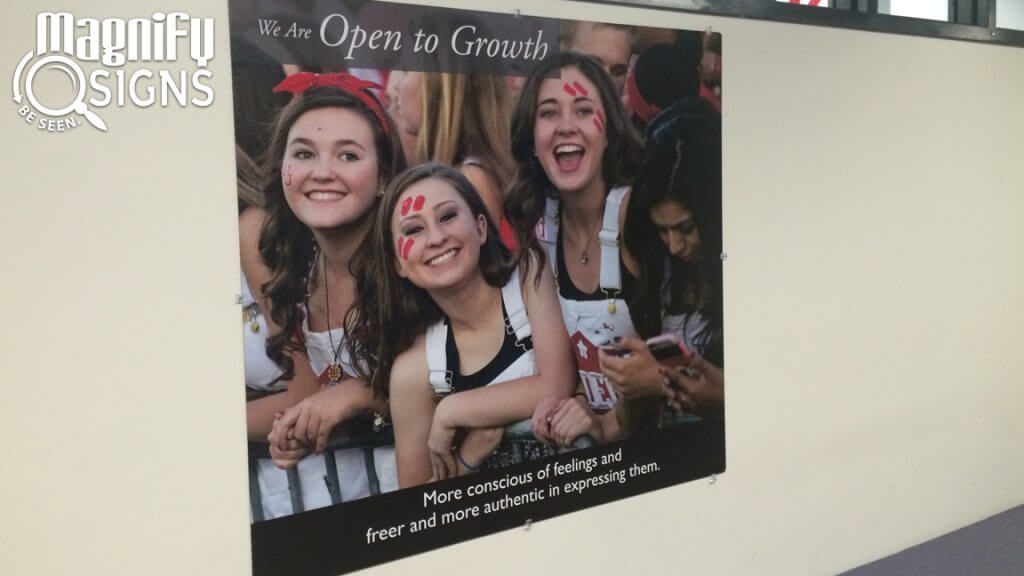 There are five core values of the "Grad at Grad", outlining the school's hopes that every Jesuit School graduate is Open to Growth, Intellectually Competent, Religious, Loving, and Committed to Justice. Two panels were created for each value, one set for the boy's division of the school and the other for the girl's division.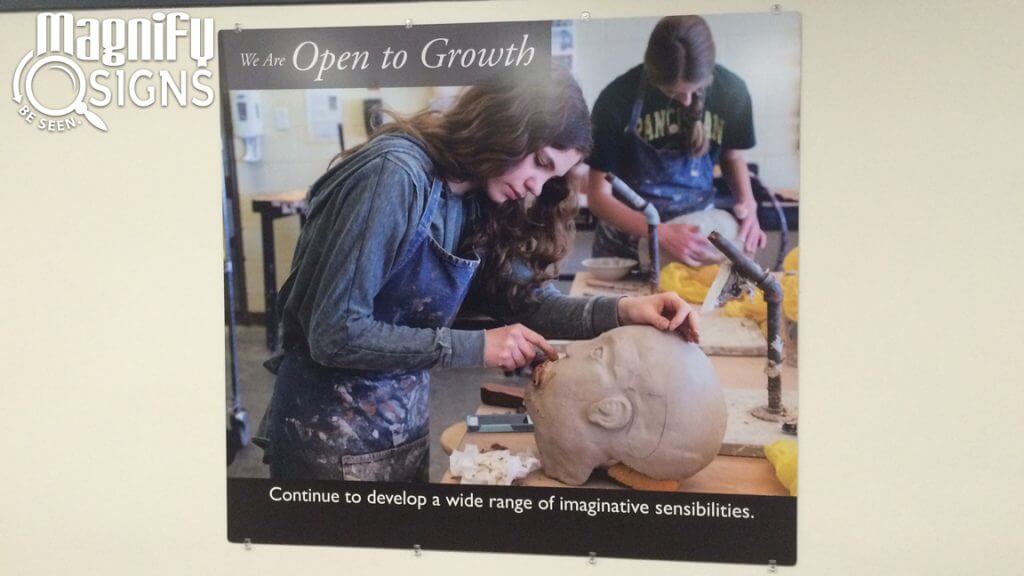 Being aware of a company or school's core values isn't hard when you can point directly to the sign stating the value. Having a sign representing the value also gives everyone a singular image to tie to the value, increasing their continued awareness. The students at Regis Jesuit now have those values reinforced in their minds everyday they walk through the school hallways.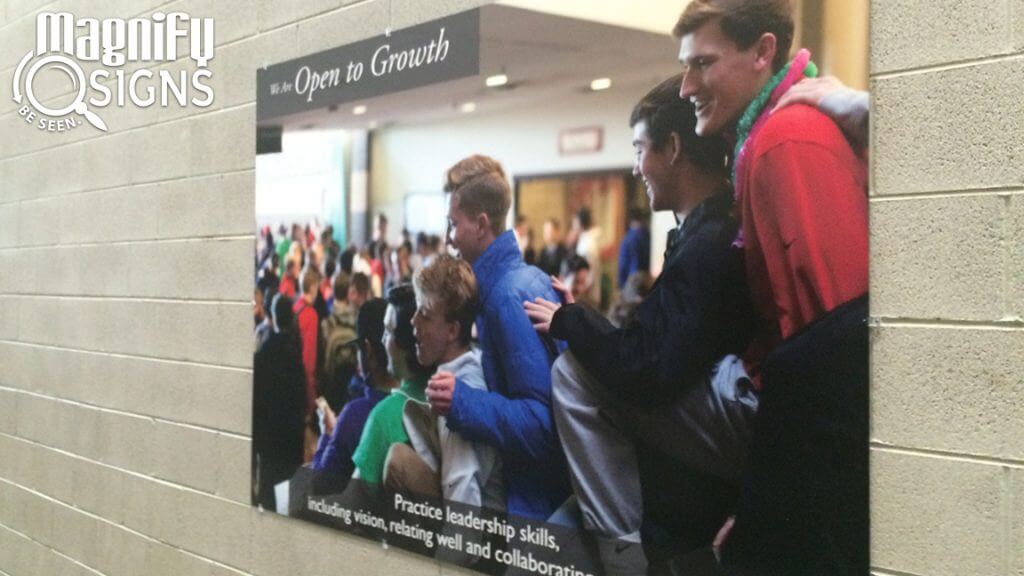 If your employees are having a hard time outlining your company's core values, maybe the answer can be as simple as getting a sign. Give us a call, and we'll ensure your core values will Be Seen.