If you've driven by 40th Ave and Tower Road in Aurora, CO, you've probably noticed a large brand new facility in the Northwest corner. That building is owned by CTDI, a global engineering, repair, and logistics company for the communications industry. As they built their facility, Magnify Signs had the opportunity to design and install the exterior signage for the facility.
For the new CTDI building, the sign experts at Magnify worked with CTDI executives to determine the best signage placement. After a number of proofs were created, the client chose to put a sign on each corner of the expansive facility. There are a total of four logo signs in sleek custom cut channel letters. The logo is four diamonds made of custom routed aluminum, painted a metallic silver shade to accentuate the sleek service provided by CTDI. Inside the diamonds are blue acrylic letters, spelling out "CTDI."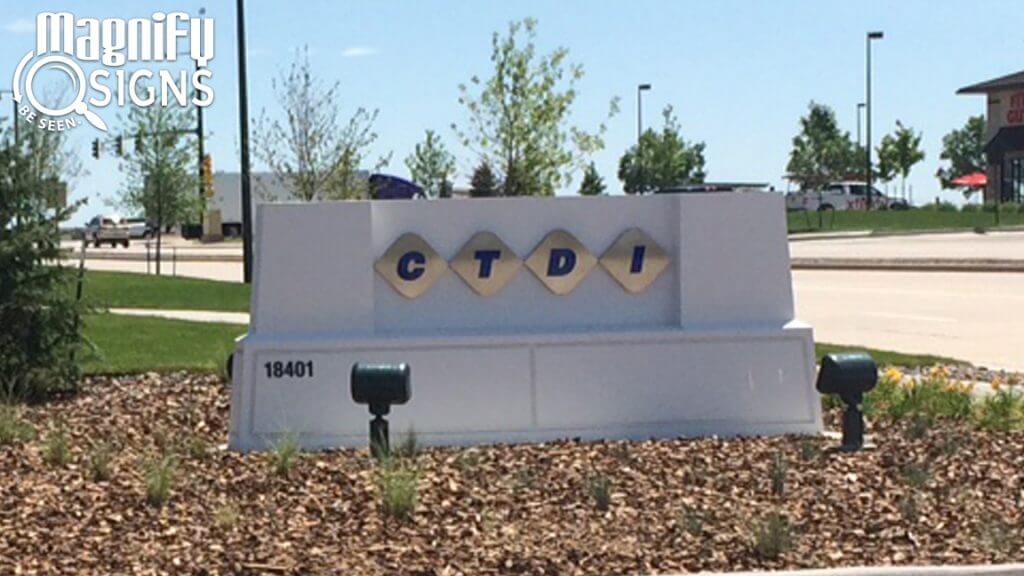 In addition to the two signs on the building itself, we also created a custom design for the street monument sign. The monument sign features custom routed brushed aluminum diamonds with blue acrylic letter inserts. The sign allows CTDI to have better street visibility at the main entrance.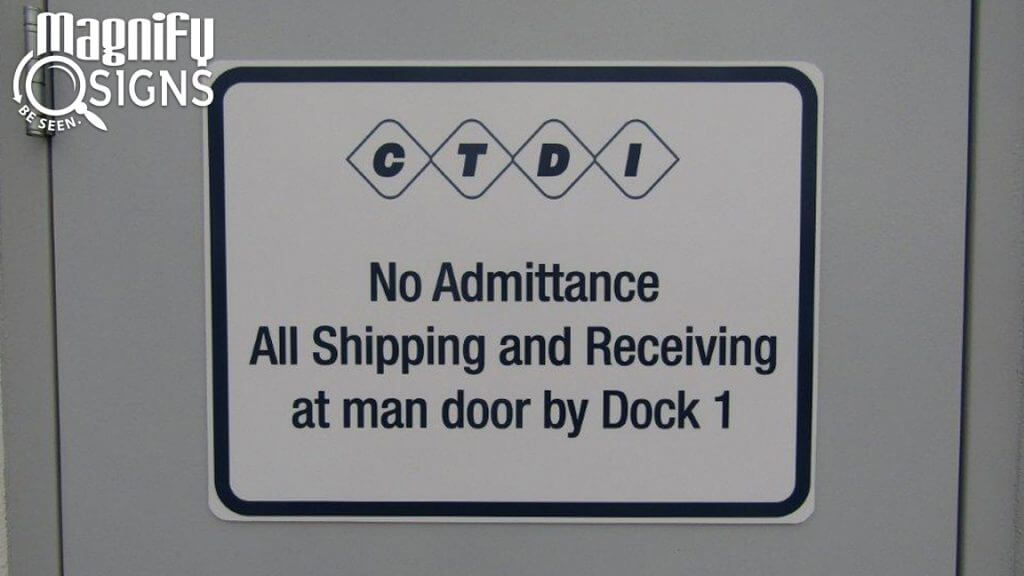 To top off the project, the sign experts at Magnify created several custom aluminum parking signs and loading dock signs for CTDI. Each sign has a blue border and the CTDI logo at the top.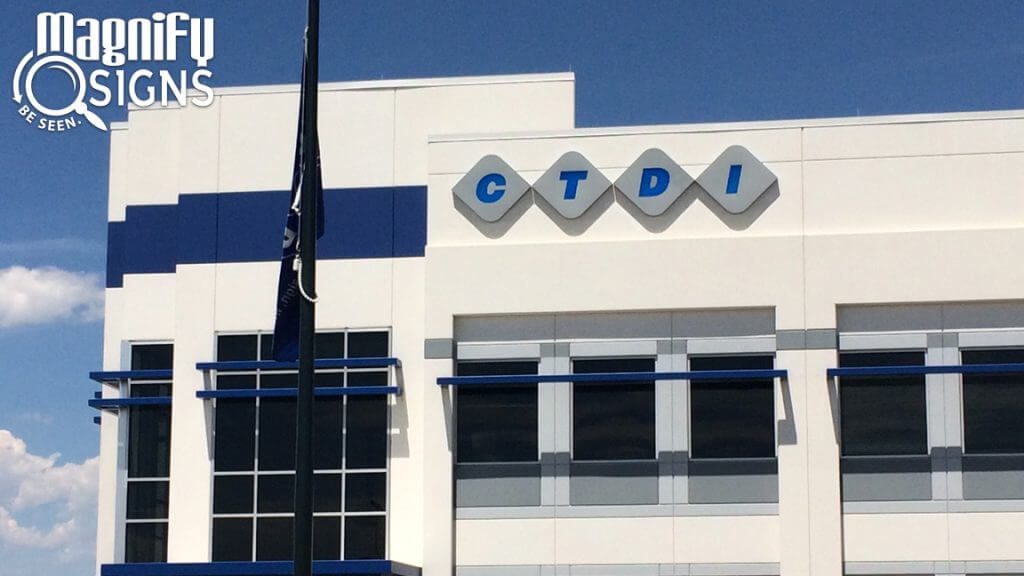 We proudly support our clients like CTDI, from design to installation, giving them the best custom signage in Denver, and we'll do it for you too. Call the sign experts at Magnify, and we'll make your business Be Seen!