Signs are the cosmetics of your business; the face of your brand. If your signs look unprofessional, your business is going to look unprofessional. The dermatologists at About Skin understand this very well, which is why they talked to our president here at Magnify Signs about revamping their signage. About Skin needed a new interior signage plan, starting with a new office lobby sign since they moved into a new office building.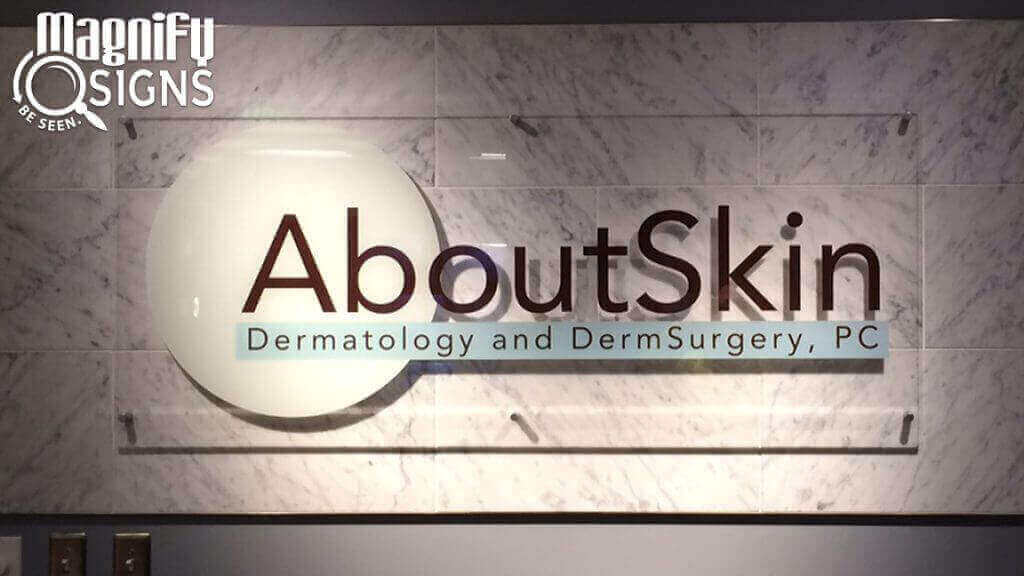 Above is the new custom acrylic lobby sign. The sign is made up of a clear acrylic sheet with a transparent custom print graphic of the company logo made of vinyl mounted to the sheet. The lobby sign is offset from the wall a quarter of an inch with 4 circle studs placed at the corners. This allows the marble wall to be seen behind the lobby sign.
To match the look in the lobby, several rooms had similar custom acrylic sign panels placed by the doors. The signs have the same look as the custom lobby sign and identify each room. Together, the acrylic lobby sign and the door signage keep the sense of About Skin's brand strong and consistent throughout the office.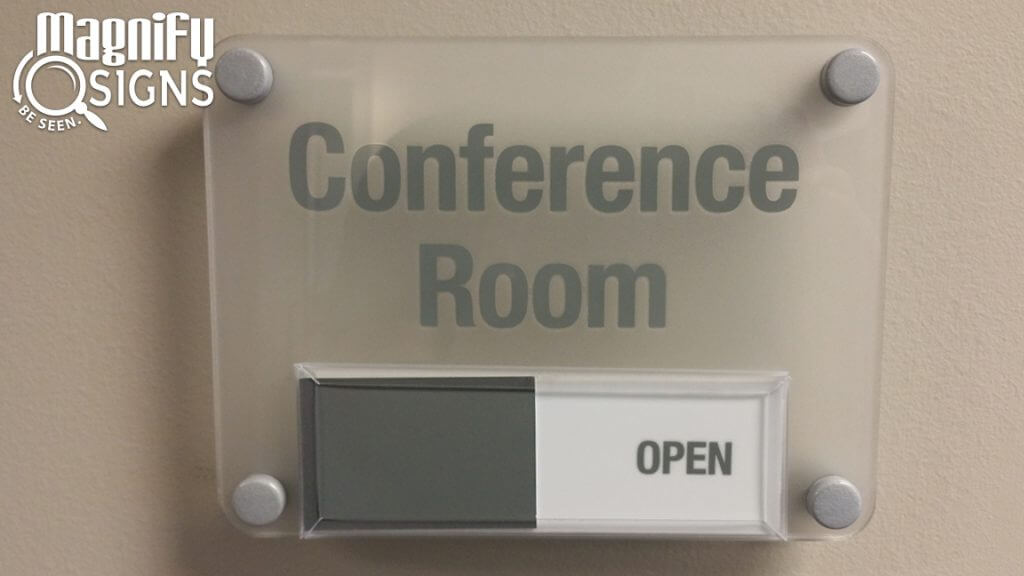 Not only do the new custom acrylic signs help keep the company's image around the office, but a few of them are even functional. Above is a custom acrylic sign door label for a conference room, with a functional "Open/ Closed" slider made from styrene mounted onto the acrylic piece. We created two of these signs for the conference room entrances in the office.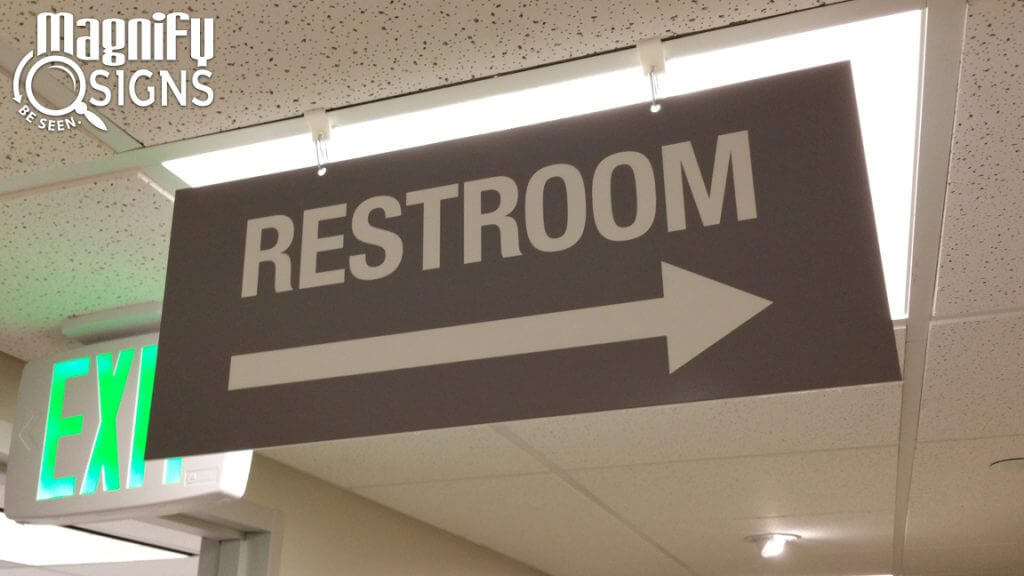 Last but not least, About Skin's patients have been getting lost looking for the restrooms in the office. To correct the problem, Magnify produced several simple but sleek gatorplast wayfinding signs pointing to the restrooms and the front office.
About Skin was able to give their business a face lift thanks to the sign experts at Magnify Signs. Now their brand is strong and clear throughout their interior signs. Yours can be to, with our help, because we help business Be Seen!