Bulldog Construction is no stranger to Magnify Signs. The sign experts have helped the construction experts in the past by putting their logo on their trucks, providing them with coroplast signs, and creating decals for them. This time when Bulldog called, it was to fit a new sign face into a pre-existing sign frame on the new office building they just moved into.
The above wide format print is 96 inches long by 30 inches tall. The print features the Bulldog Construction logo with several sales bullets listed along the bottom describing the services the business offers. The print was mounted on a sheet of aluminum panel, cut to match the dimensions of the vinyl print, and placed in the preexisting sign frame above the door.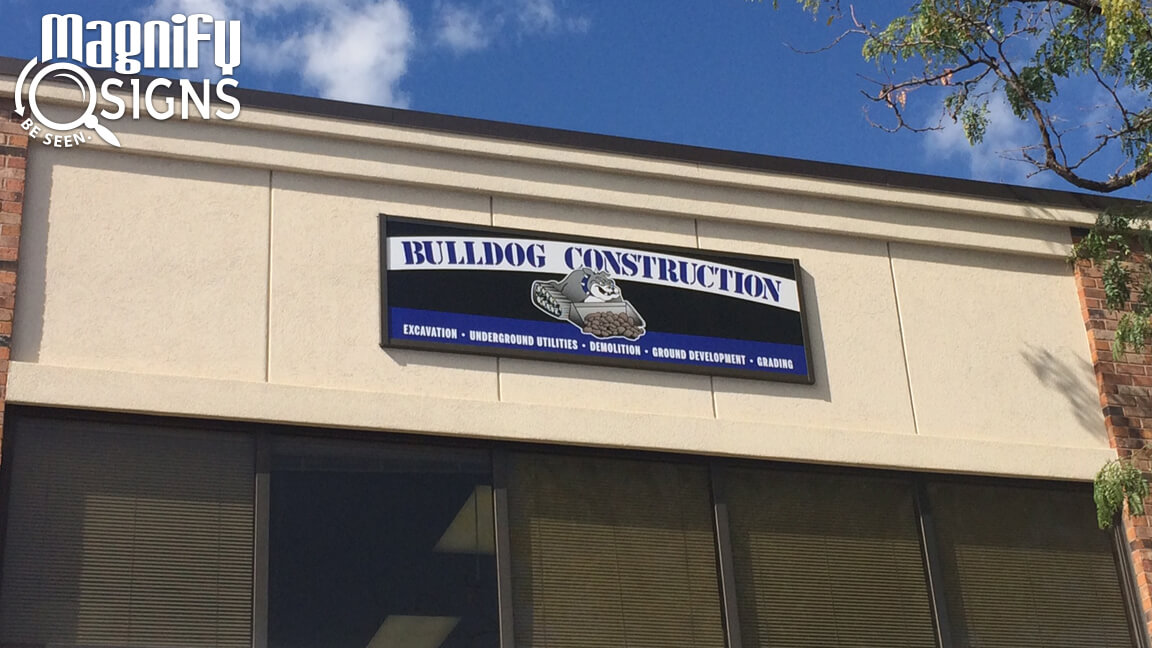 The folks at Bulldog Construction put their confidence in Magnify Signs because we can be trusted with your brand and we consistently deliver excellent signage solutions. If you don't think the sign shop around the corner can represent your business's brand the way you want it to Be Seen, it's time to give the sign experts at Magnify a call.