Up until recently, Vail Village was the only home for a women's fashion store called Perch Vail. That was before the folks at Perch brought their high-end clothing to the Cherry Creek North district in Denver, CO. The sign experts at Magnify Signs had the great opportunity to produce the exterior signage for the fashion experts at the new Perch Denver.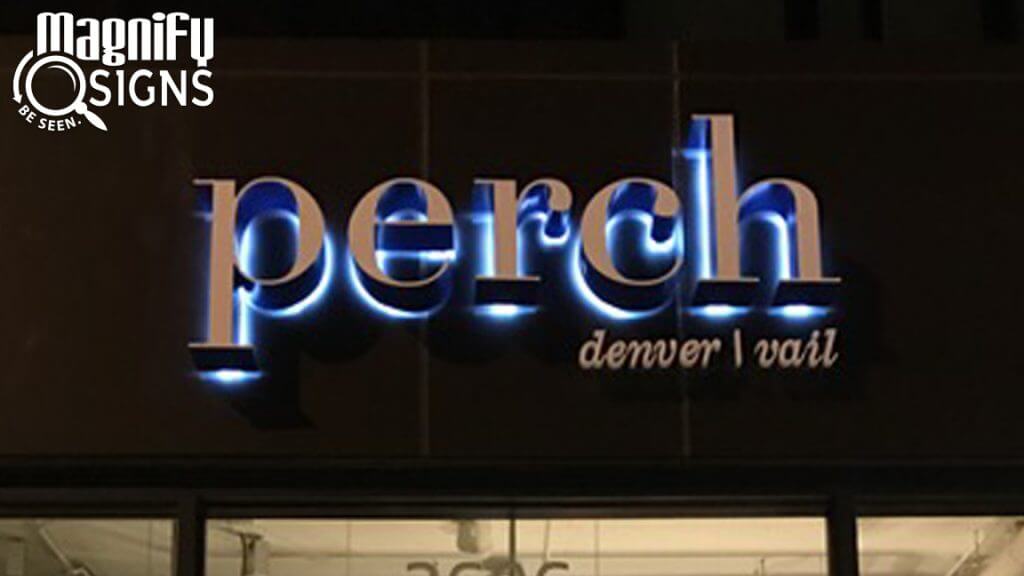 Occupying a span of 70" across by 28" high are a set of custom channel letters with reverse lit letters, creating a halo effect around the sign. At the bottom right of the sign under the store name, the two Perch locations are listed in 4" custom cursive style acrylic letters.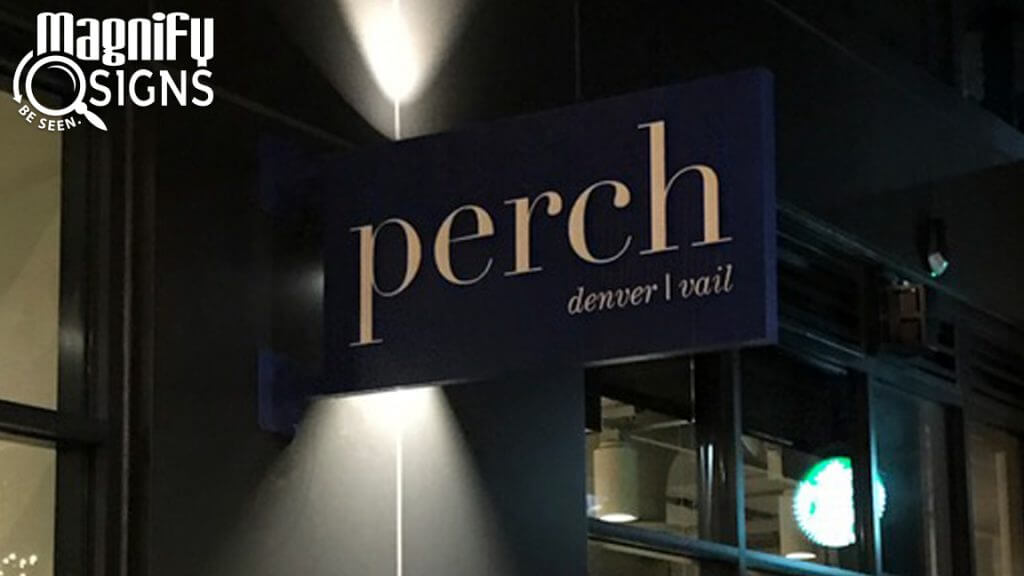 To go with the channel letters, the sign experts produced and installed a custom blade sign extending out from the side of the building. The blade sign features a routed aluminum substrate engraved with the store logo on either side with a white acrylic sheet placed behind the aluminum face. Both signs required the approval of the Cherry Creek North district, which the sign experts obtained before installing.
Perch Denver now has fashionable and professional exterior signs to bring people into their business and Be Seen in their new neighborhood. If you're expanding your store, or maybe just opening one, call the sign experts at Magnify, and we'll ensure your new business can Be Seen.