The engineers at Ingredion knew exactly who to call when they needed a lobby sign to be placed behind their new front receptionist desk. Ingredion is a company which specializes in creating ingredient solutions for their clients to help them stay on top of their food game. Experts at Ingredion knew that Magnify Signs had the right ingredients for creating their perfect lobby sign.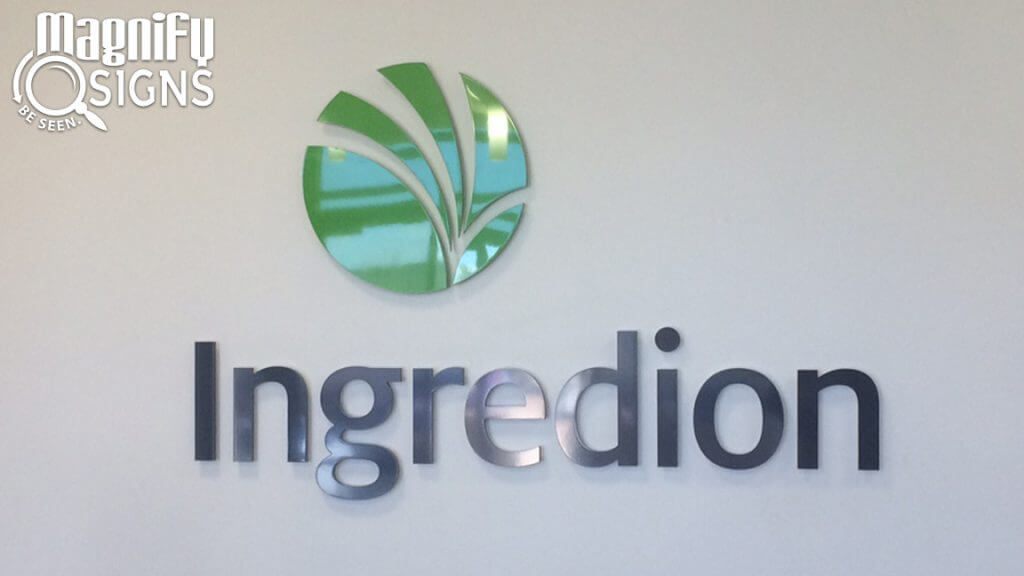 The ingredients for this lobby sign include custom cut acrylic letters. The set of letters are about 10 inches tall and span 52 inches across, and painted the Ingredion brand gray. Above the letters is a custom cut acrylic Ingredion logo, painted in their brand green, and spanning 17.5 inches across the diameter. The two pieces are mounted to the wall, offset by ½ inch studs.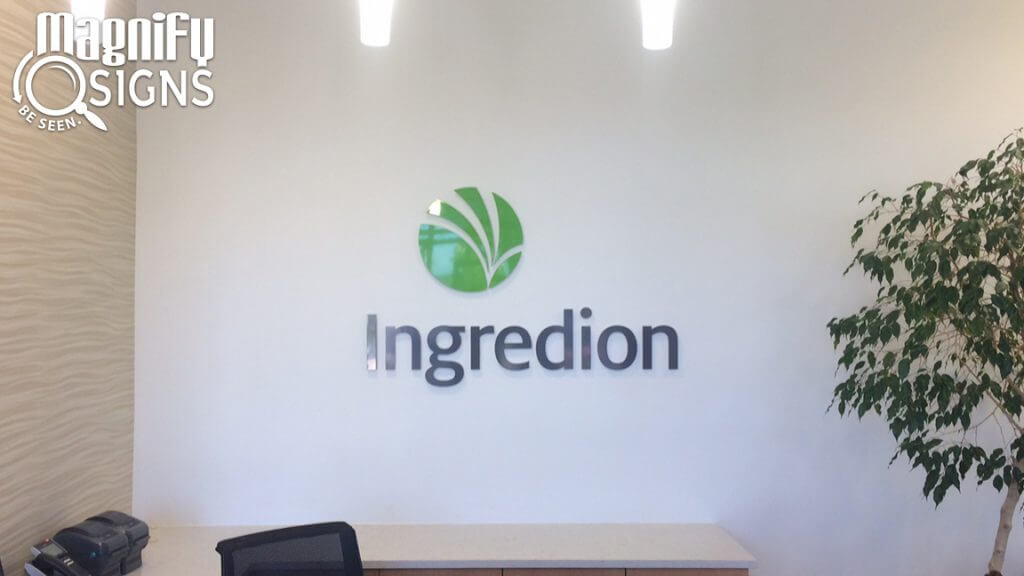 The sign experts at Magnify Signs always have the perfect ingredients for any custom lobby sign, using materials and colors that will express your brand and make your business Be Seen. Call us today and we'll be happy to create a sign for you.