Advertise Your Company in a Smart and Effective Way
Signage is vital for your business marketing strategy. A high-quality sign helps create brand awareness and lets your potential customers know about the goods and services that your company provides. With more than 30 years of experience creating custom signage products for all types of small, medium, and large businesses, we know what works and what doesn't.
Today we want to write about four of our custom signage products that can help your company stand out from your competitors.
1) Vehicle Wraps
Custom vinyl wraps are the preferred marketing tool for many business owners around the world. That's because they are affordable, require very little maintenance, are durable, and have an enormous reach since they will go wherever your business vehicle goes. No matter if you need a vehicle wrap for a single vehicle or to get your full fleet wrapped, at Magnify Signs we are ready to get the job done in a fast and efficient manner.     
2) Lobby Signs
A business lobby is an area where customers wait to be attended, so you can take advantage of this situation to create custom lobby signs that communicate important information you want your visitors to know, or to advertise your services and products.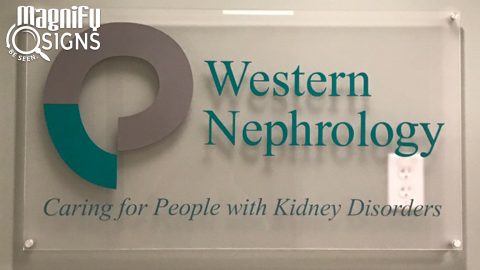 3) Exterior Signs
Exterior letter signs are commonly used in building storefronts to let people know that a business is there and attract them inside. This type of signage is elegant, and it can be lighted,  meaning that it works 24/7. Our highly qualified designers can create your exterior sign based on your business needs and the requirements of your city.  
4) Banners
Custom printed banners are affordable, and a handy tool for promoting your brand, core values, mission, and any other information you think might be useful for your customers and staff.