Are you getting the most out of your company's vehicle fleet with custom vehicle graphics? If not, you are wasting a significant opportunity to attract new customers to your business while on the road.
But, why is so important to have custom vehicle wraps as part of your marketing strategy? Today we are going to give you four benefits of advertising with vehicle wraps and graphics:
Benefits of advertising with vehicle graphics
1) They Are Cost-Effective
Custom vehicle wraps are one of the most cost-effective marketing tools out there. The reason for that is because they are a one-time investment and will last until you want to change it for a new design; plus, it is almost maintenance free.
2) They Provide High Reach
Vinyl wraps are not stationary. They go wherever your vehicle goes, meaning that it will be seen by hundreds of different people that might be needing what your company has to offer. Also, while you are not driving, park your vehicle outside your office to have exposure, or even better, take it to crowded places during the weekends like stadiums and shopping malls.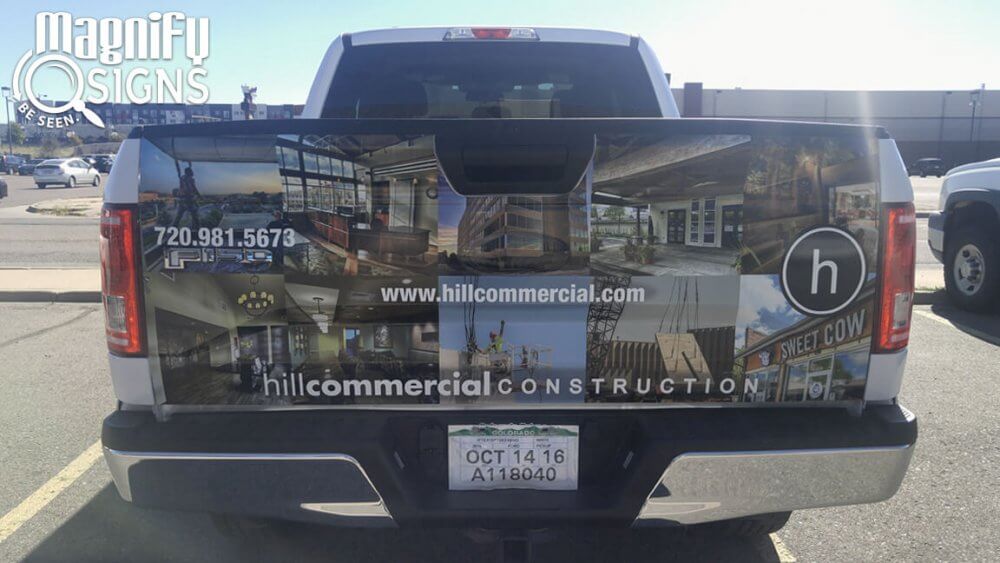 3) They Are Attractive
If done by a professional designer and printed with high-end equipment, custom vinyl wraps will be visually attractive and will help you create a positive impression on your potential customers. This means that you can increase your client base and business income.
4) They Are Effective
As time goes by, more small, medium, and large size business owners choose vehicle wraps and graphics as their preferred advertising method thanks to their efficiency. They are useful not only for their high reach but also in generating leads from people who will contact you thanks to information they saw on your fleet.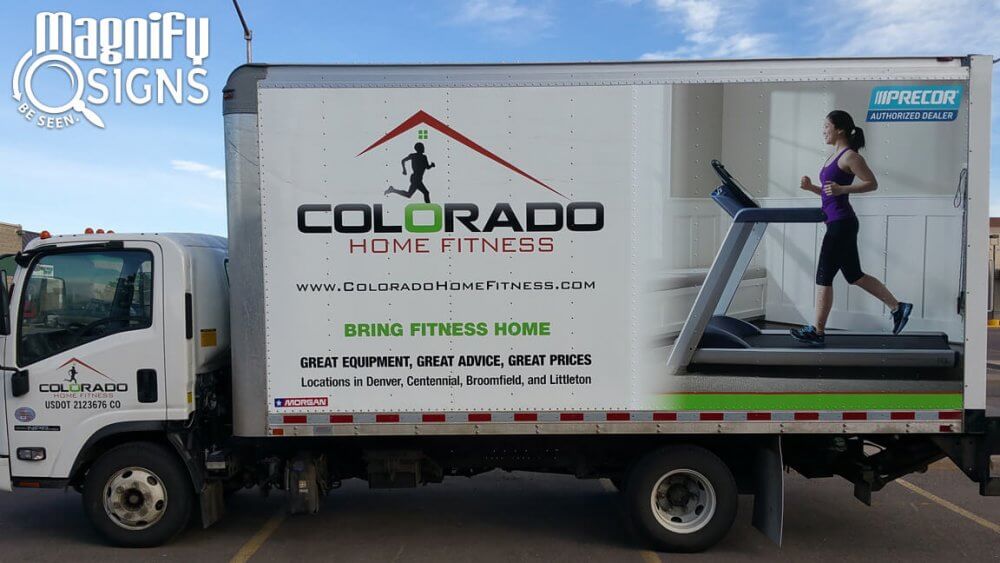 High-Quality Vehicle Wraps and Graphics in Colorado
At Magnify Signs we offer high-quality custom vinyl wraps for all types of vehicles so you can attract new customers on the go. Contact us today and let our professional staff give you the best advise and create the most efficient custom graphics for your vehicle fleet. It is time to magnify your business with class and style!