Welcome to part two of the CTDI signage walk through. Magnify Signs has the great honor of being CTDI's signage provider for their location in Aurora, CO. Recently, the sign experts installed one of our favorite signage products, a dynamic new lobby sign.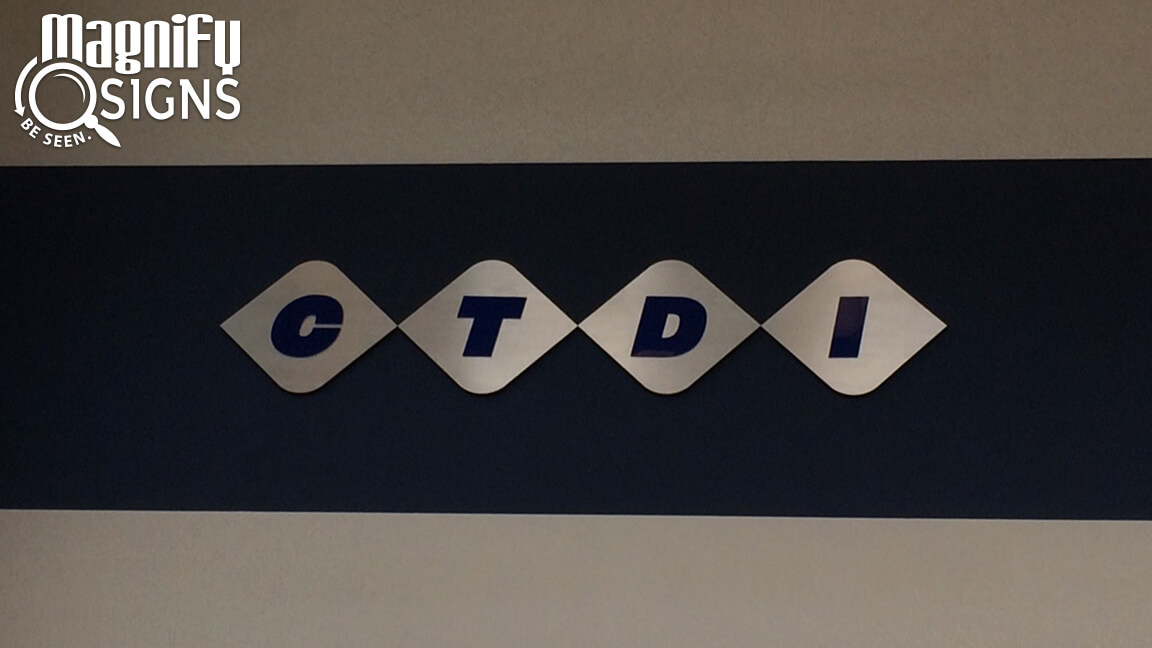 The folks at CTDI wanted to see their logo come alive in the form of custom routed aluminum, like the logo signs on the exterior roadside monument sign and face of the building. The sign experts created four 24-inch-tall diamonds out of a quarter inch thick brushed aluminum with the letters "CTDI" routed out.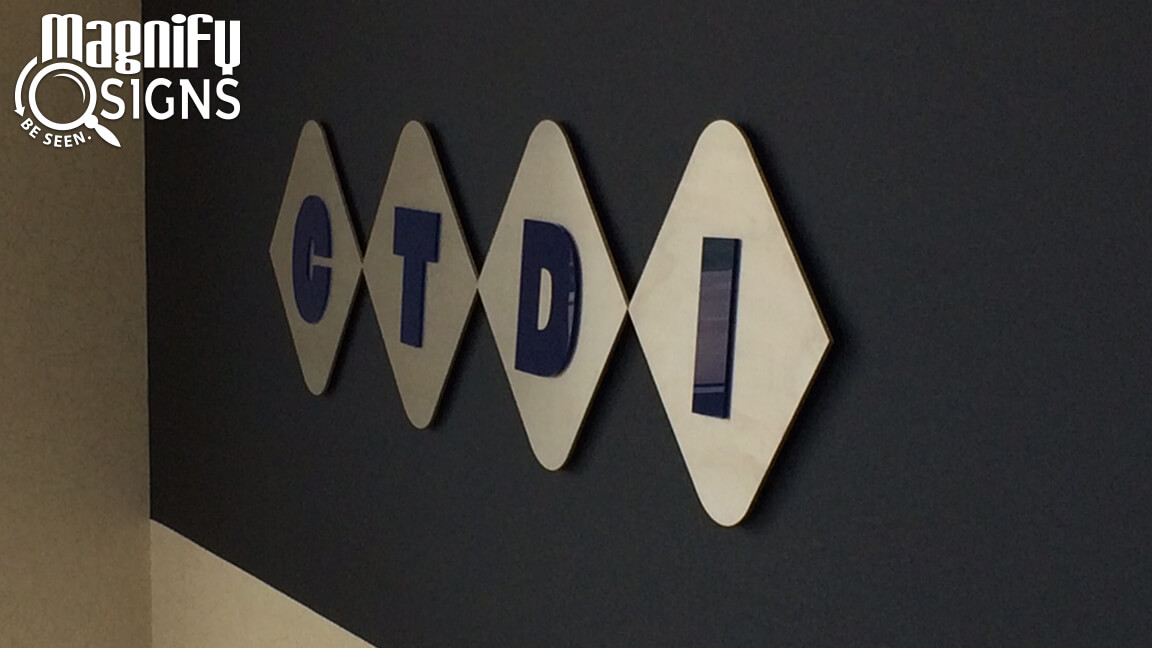 However, if the lobby sign is placed in its designated space 30 feet above the ground in the beautiful glass lobby of CTDI, it loses perspective for the viewer. To resolve this issue, the sign experts created four blue acrylic inserts to place inside the routed out letters in the diamonds. The inserts fit inside the letter cutout and sit on top of the aluminum, creating a three-dimensional sign.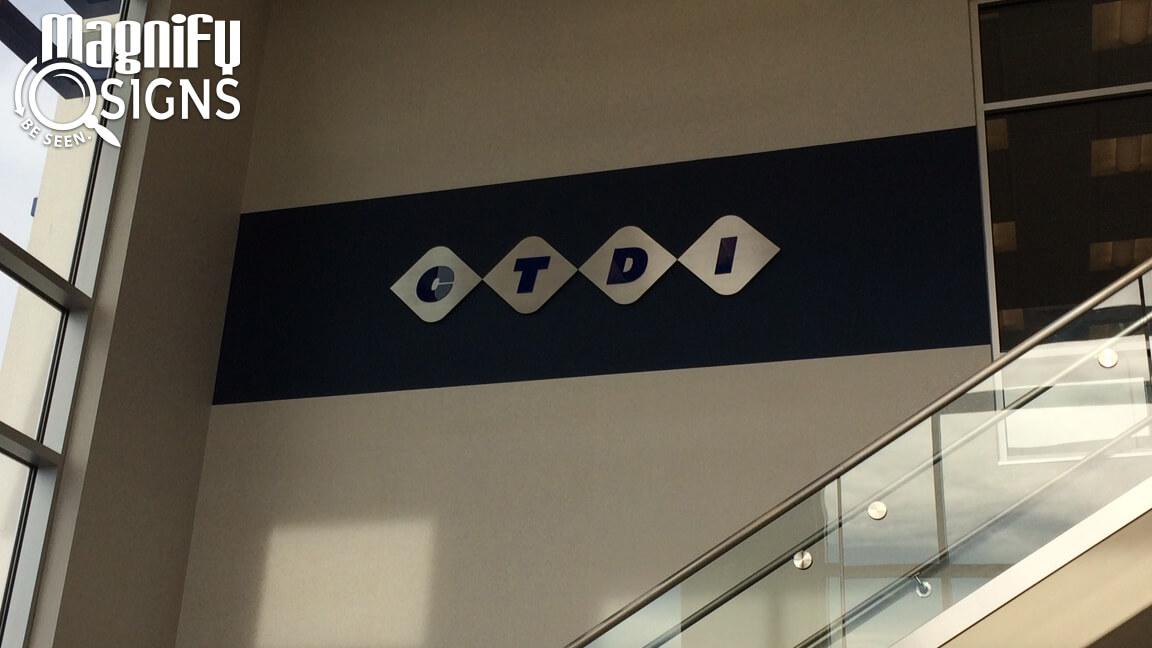 The sign experts at Magnify are the best at coming up with not only signage as a solution, but solutions for your signage. CTDI knows they can trust Magnify Signs with all their signage needs, and so can you if you want to Be Seen.