When it comes to advertising, custom signs play a critical role in ensuring the success of your marketing campaign. However, there are some common mistakes that business owners make when choosing signage for their marketing efforts. Today we'll tell you how to avoid them and have effective signage products that attract new customers into your business.
4 Easy Steps to Smart Advertising
1) Get Professional Advice
The most important thing you can do to ensure that your signage is communicating your message effectively and making a positive impression is to hire a professional and experienced sign company that can give you expert advice and guidance to create effective signs for your marketing campaign.  
2) Keep It Simple
Many business owners believe that intricate designs and lots of information are important, but the truth is that people who see a sign usually only have a few seconds to look at it, so keeping it simple is the key to create engagement and a contact for your business.
3) Define Your Budget
Before choosing the type of signs that you are going to use for an advertising campaign, it is important that you set your budget and the company's goals within the marketing strategy, so you can have a better idea of what you can do and which is the best signage product to fit your needs.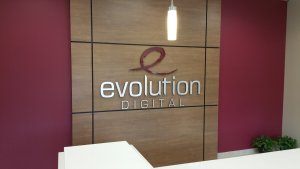 4) Choose Wisely
There are many sign companies out there, but not all of them have the experience, technology, and qualified staff to create premium quality signs. Magnify Signs is a professional graphic design company with more than 30 years of experience and with some of the best designers in the industry. Next time that you need custom signage products, make sure to contact us and let us help you create compelling graphics to make your business stand out.