Loyal readers of this blog recently learned about the exciting Waters Edge Wineries business in Centennial. This winery offers a relaxed atmosphere with all the wine experience but none of the attitude you might find in other locales. Magnify Signs was called in to create a lobby sign for the company that would show off its attitude and market the space in the process. The resulting marker is visually attractive and accomplishes the branding goal the company's owner had.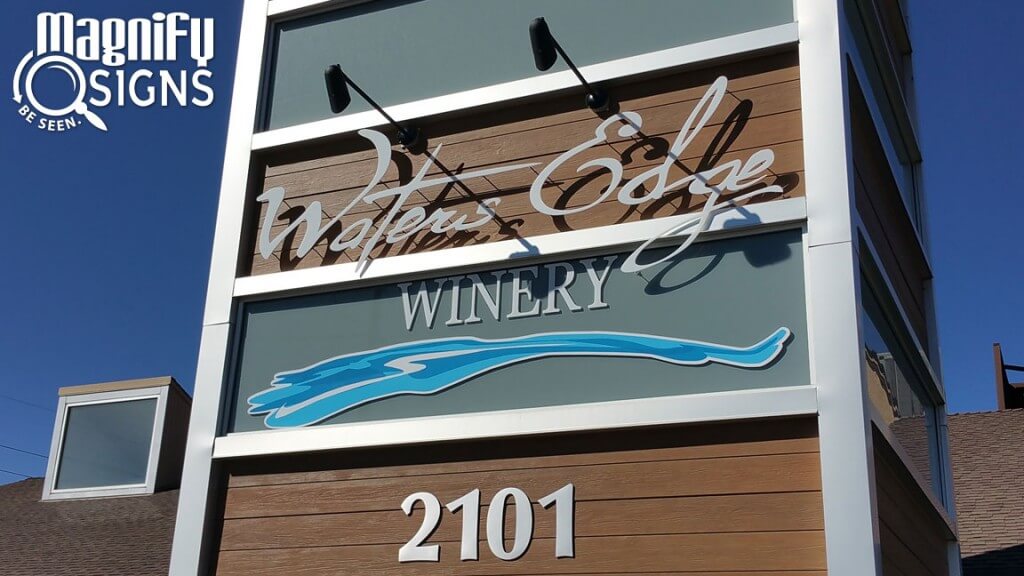 Creating a Stunning Exterior Sign
Well, we got another phone call to return for more work. This time, the company's management team was thinking about adding the types of exterior signs Centennial, CO, consumers could rely on to easily identify the business and find its location. We discussed material choices and sizing options. Finally, it was decided that we would create routed ¼-inch white acrylic letters that spell out "Waters Edge." (On the lobby sign, this text is rendered in black.)
Next, we stud-mounted the white letters in an offset manner onto wood. This setup was then flush-mounted to glass. Adding a digital print, the sign is now finished and looks great. Illumination comes from two spotlights that are trained onto the lettering. Due to the offset mounting, the lighting will create an attractive display of lit and shadowed areas. When you are thinking of adding the
building signs
Centennial, CO companies simply cannot do without, call
Magnify Signs Custom Business Signs
. We work with a wide variety of signage options.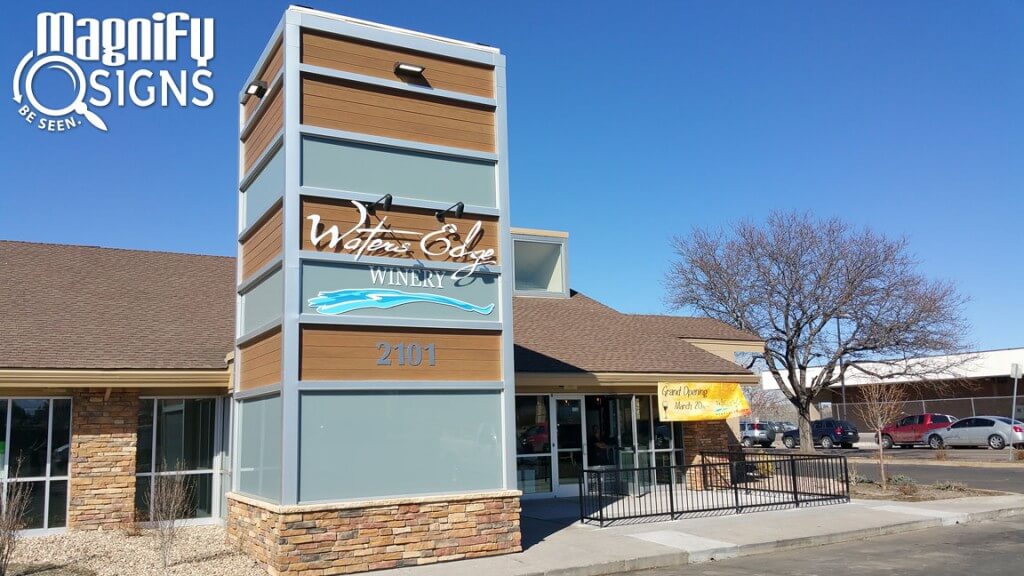 Dimensional letters. Although Waters Edge Wineries chose a specialty font, you do not have to. Plastic dimensional letters come in a variety of looks, sizes and colors. Routed letters are customized according to your specifications.
Channel letters. These letters are mounted directly to your building's façade or to a raceway. Illuminated from within the aluminum body, they are a common signage choice for a wide variety of businesses.
Lightbox cabinets. This signage product is ideal for manufacturing companies, auto shops and other businesses that like to outline their association with other brands and businesses.
Message boards. LED message boards are now gaining in favor among faith communities, schools and small markets. The option of changing a message multiple times a day via a computer makes it an attractive marketing tool as well as an excellent communication device.
Looking for Updated Business Signs?
Call us today for more information on our exterior signage products as well as our marker bundles. We welcome the opportunity to visit your location for a site survey and to discuss material selection and sizing options. We can work with the logo and other artwork that you already have on file. If you have not yet found the right look, we can help you create a marker from scratch.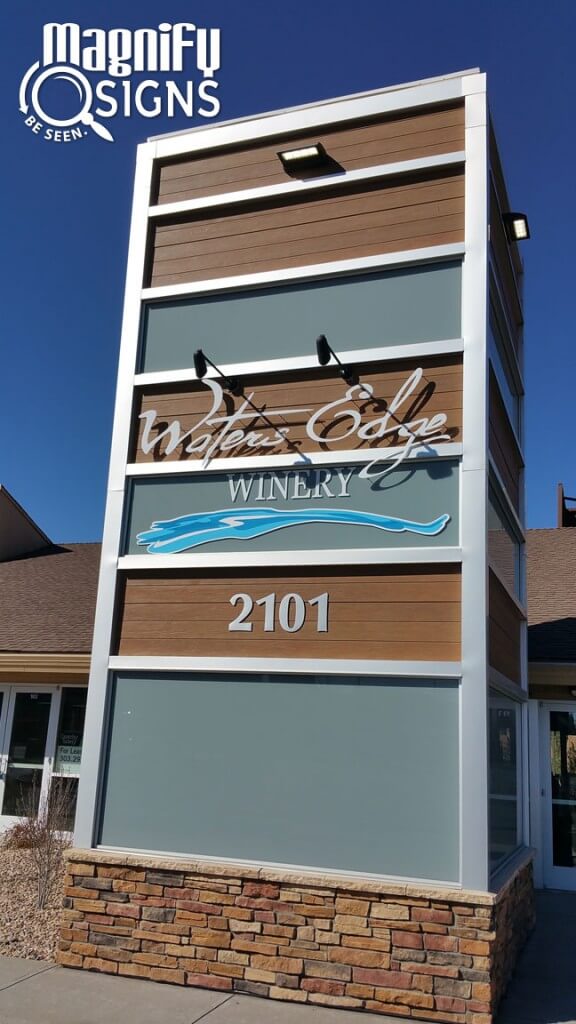 In addition to manufacturing the signage, we also handle the permitting process. This is a usually time-consuming procedure of assembling the necessary documentation, signatures and expert drawings – to scale – of the proposed marker. Why spend a lot of time on this yourself when you can have our professionals do it for you?