Building Sign Replacement in Colorado
When you move to a building, the walls will probably have marks from the signage used by previous tenants. Usually, you can tell by the form of a faded spot on the wall. There may even be a sign cabinet left on the wall that can be utilized. Worry not, partner with Magnify Signs, we specialize in creating custom design solutions all over Colorado to meet the needs of clients with existing signage.
Get the Problem Solved with the Experts
One way we specialize in creating custom sign solutions is by retrofitting existing cabinets. One of our clients had this issue with a pre-existing light cabinet sign on an exterior wall. To fill the circular cabinet sign where the previous tenants' sign was, we designed and produced a set of acrylic standoff letters and a circular acrylic sign of the business logo to go with it. The circular logo was built with a diameter of 36", and included a graphic vinyl print mounted on the face. Both pieces were mounted to the wall and matched perfectly the building look and feel. You would never know that it used to be a logo for Starbucks! When it comes to retrofitting existing cabinets, we also replace burnt out bulbs, or convert old light cabinets to LED lighting systems, which are both brighter and more efficient.
In addition to retrofitting existing sign cabinets, we can also provide an easy and cost effective solution by replacing the sign faces in sign cabinets. This, unlike a retrofit, gives a new look and feel to an old sign. by replacing yellowed polycarbonate faces, painting the cabinet, and putting in fresh new graphics, you can give an old sign cabinet a fresh look. Or if you have never thought about the old business sign that's been outside since forever, consider replacing it with a newer, modern equivalent.
A great example of this is our new friends at Western Tool and Apple II Salon in Arvada. An unfortunate May hailstorm damaged their external signage, and Magnify Signs helped revamp their look. Read all about the project to see the before and after shots in our latest newsletter.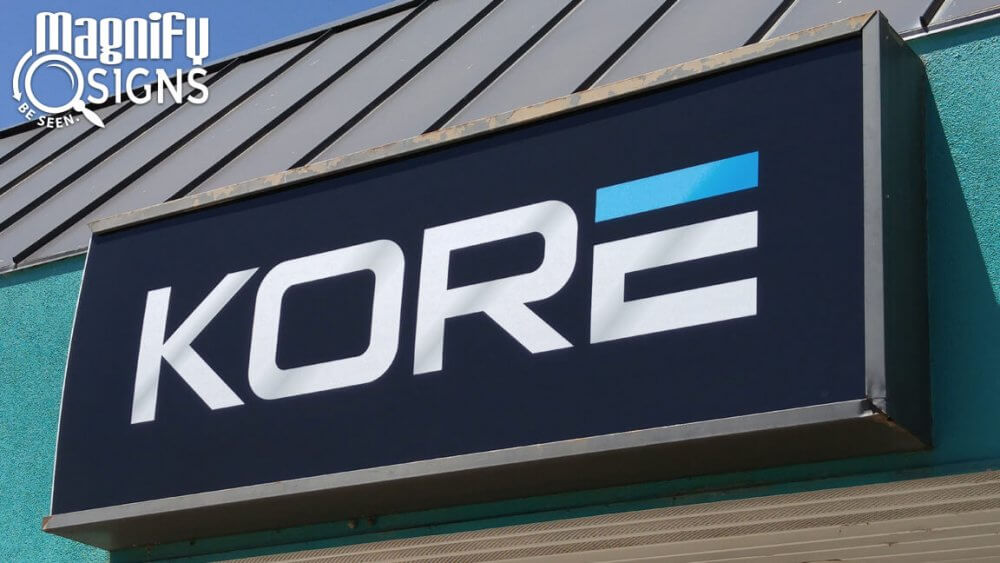 Light cabinet with polycarbonate face in Englewood, CO
The sign experts at Magnify Signs can help you refresh your business image by creating interior or exterior signs to replace the old one. We have over 30 years of sales, marketing, and design experience.
Solve your signage problems and meet your signage needs today. Pick up the phone and give us a call on (303)-761-9592 or click here for a free quote!
We will solve your signage problems, so you can Be Seen!