Trade show displays are known by many different names: trade show exhibits, trade show stands, trade show signs, and convention displays. Regardless of what you call them, their purpose is to create brand awareness and boost your business in marketing activities and events. At Magnify Signs, we have all the experience and skills to create any type of custom trade show display that reflects your business identity and makes your brand known around the community.
3 Ways to Benefit from Custom Trade Show Displays
Customized Designs
Trade show displays aren't limited to a tri-panel booth structure. Our professional designers can create different types of structures to fit your business personality and needs best. In other words, your imagination is the limit; just let us know what you have in mind, and we can create it for you.
Effective Marketing Communication Tool
Our graphic design team knows how to build an effective trade show display to communicate your business message efficiently and clearly. This is critical to guarantee that your potential customers are receiving the right information and to create a positive first impression.
Brand Recognition in Your Community
Trade show displays are well-known for attracting people's attention. If what you are looking for is to cause a good impression, then let our team design and manufacture your custom trade show exhibit and boost your business reputation in your community.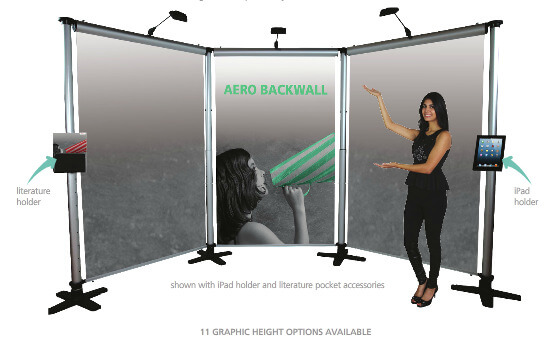 Customize Your Trade Show Display at Magnify Signs
Your brand is your identity, and how you advertise it could make a big difference between business success or failure. Let us help you build a stronger brand with our custom trade show stands or any of our other premium commercial signs to attract new customers to your company. The signage experts at Magnify Signs are your best option for getting custom trade show displays in Denver and the surrounding metro area.