If you've been with the same business for long enough, you know that custom signs don't last forever. It feels like hardly any time has passed, but the custom print exterior aluminum sign out front that looked brand new when you began the business now has faded colors and is peeling in several places. This was the case for the Normandy Swim Club in Littleton, CO, at least until they called Magnify Signs.
Above is the aluminum sign for the swim club that was up before last week. The colors from the custom graphics are faded and damaged from the Colorado sun, and the picture in the bottom left is barely visible. The aluminum substrate the graphic is on also has several holes drilled in the sides, making it unusable for a new custom print graphic. This sign was in desperate need of an upgrade.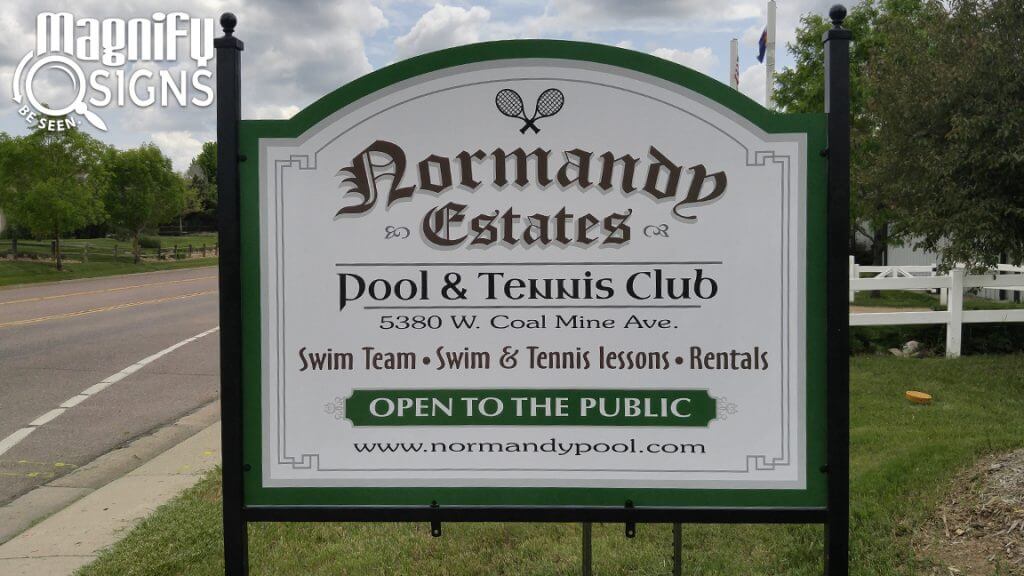 The new and improved outdoor sign is a custom print graphic on aluminum panel, with vibrant white and green colors that shine much brighter in the sun that the previous sign did even before it faded. The new custom graphic design is set on a 4 by 5 foot panel of aluminum, and drilled to fit with the two existing sign posts. The custom graphics reflect updated aspects of the business as well that the previous sign did not reflect, such as the swim and tennis lessons.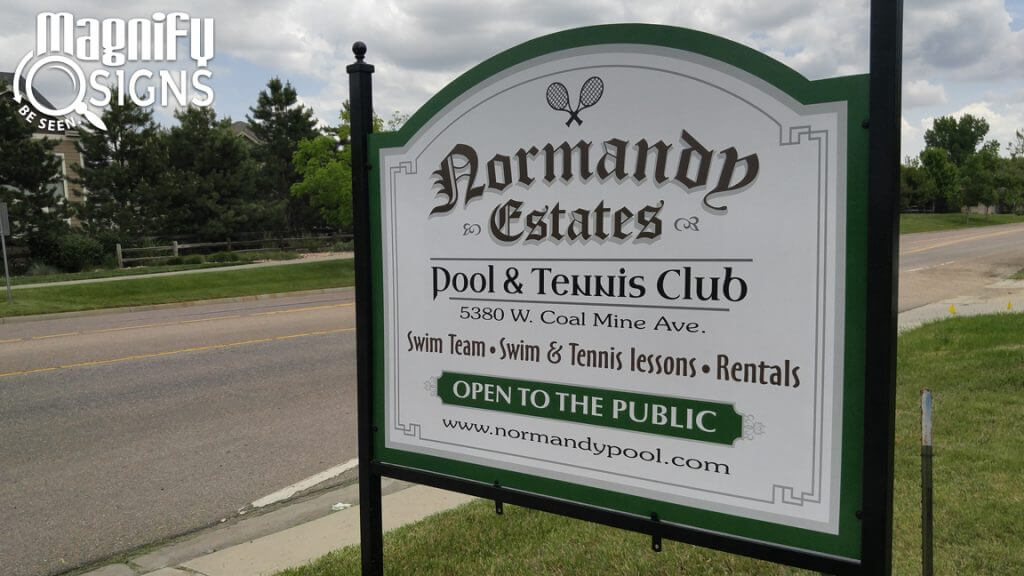 The folks at Normandy Swim Club know custom signage will not last forever. Over time, signs deteriorate from exposure to the elements and must be replaced. That's why we're still in business, and we're in the business of helping you Be Seen!