Franchise sign companies struggle trying to match the customer service of Magnify Signs. A friend came to us last month with a big problem: she needed exterior signage for her spot sale, and she needed it within the week. The sign experts at Magnify rose to the challenge and set our friend up with a brand new exterior panel sign along with an informational poster for her store, and decals for the windows.
The pink panel shown above reads "The Cashmere Sale." It is a six-week spot sale at Aspen Grove in Littleton, CO. The panel is made from max metal and is 96 inches wide by 30 inches tall, and feature their logo in white on a field of bright pink. When the sale is over, the sign will be taken down and reused at their next spot sale.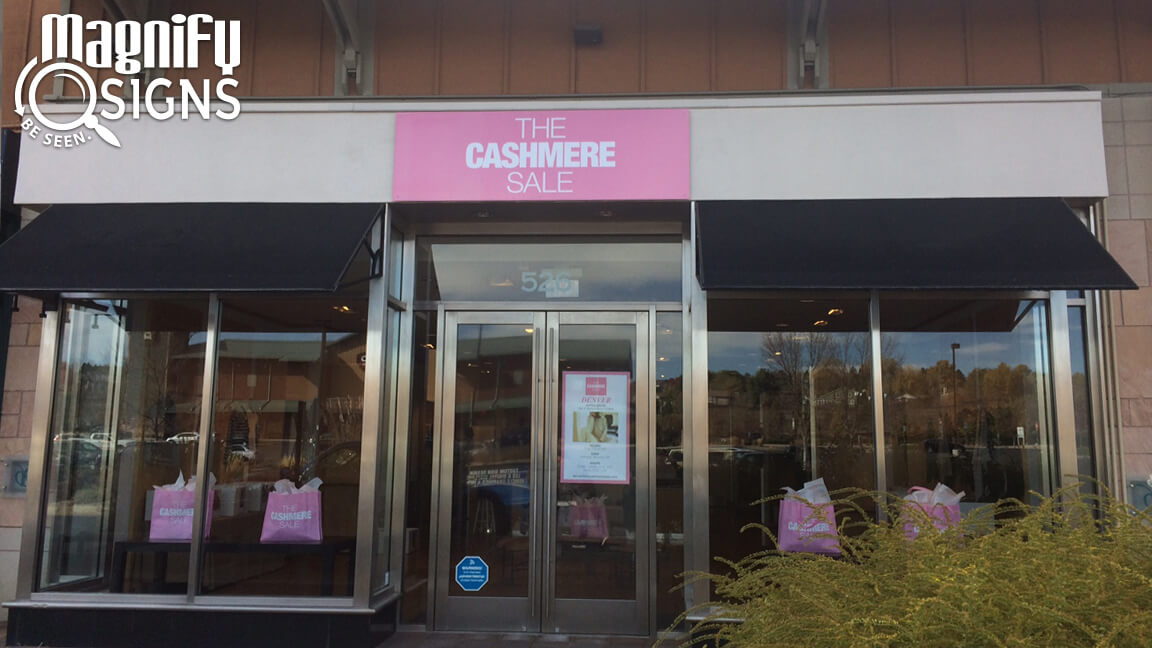 Along with the max metal panel sign, the sign experts produced an informational poster for the front glass door of the store, and decals. The poster is 38 inches tall by 24 inches wide, and has information on the store's sale dates, hours, and contact information. The decals are 20 inches tall by 28 inches long, and they mirror the panel above the store in design.
The sign experts at Magnify go above and beyond for our clients, even if that means moving at lightspeed. We do just about anything to ensure that our clients get the best customer service and can Be Seen!