A new burger franchise is coming to Denver from the east coast. This franchise wants to take you back to a simpler, more genuine time of dining where we shared great companionship at the dining table with their quick service style and fresh food. Wayback Burgers is looking to take you way back to the good old days.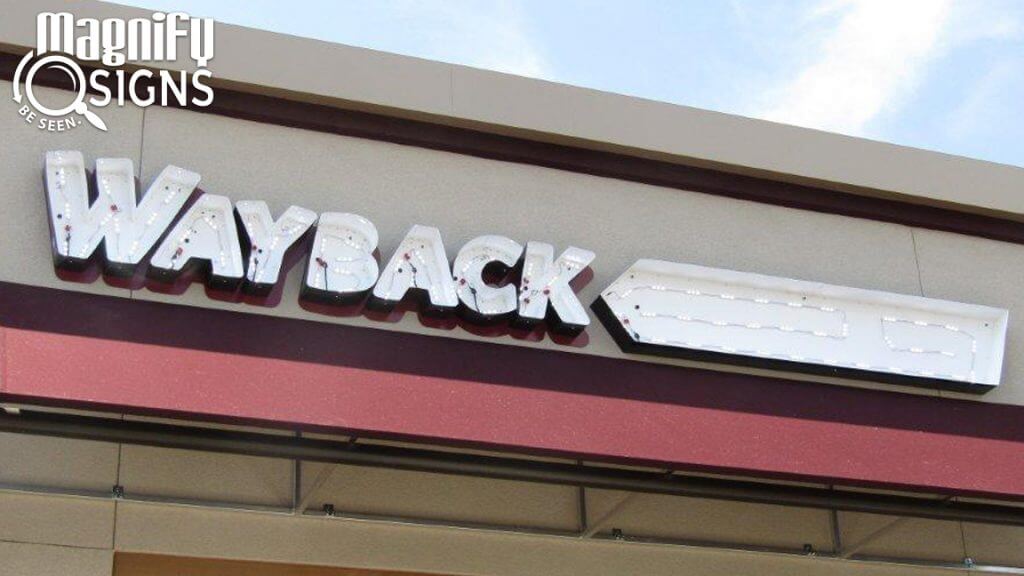 For the new location opening in Littleton, CO, Magnify Signs was asked to design and create a channel letters sign based on their franchise logo, and within the parameters of both the state regulations and the franchise regulations. A set of the channel letters would need to be above the main entrance of the building, and a smaller set would be placed on the south side facing traffic on Belleview Avenue.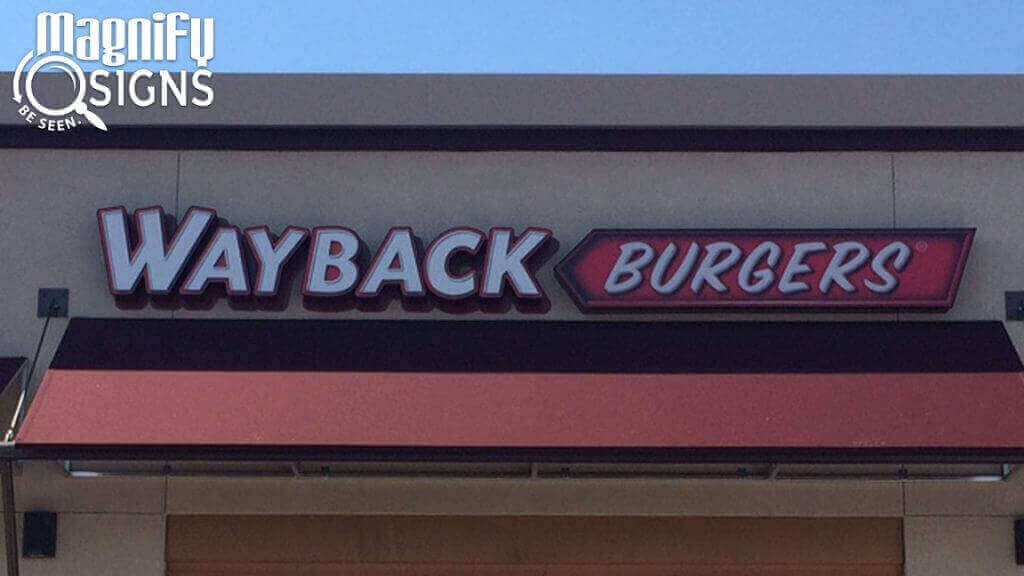 In response, the sign experts at Magnify created a set of custom LED channel letters along with a pill logo box, shown above. The letters spell out "Wayback" while the pill logo box, shaped like an arrow pointing backwards, reads "Burgers." Underneath the channel letters is a custom routed aluminum sheet, giving the letters and pill box a shadow effect which shows the logo moving backwards, tying into the theme of going "way back."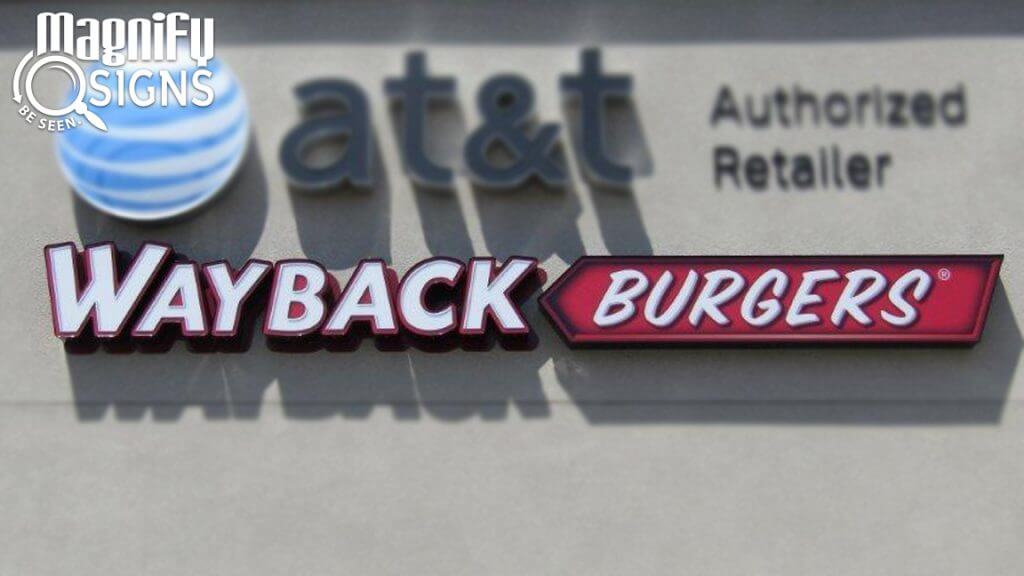 This Wayback Burgers is the second to open in the Denver Metro area, and hopefully not the last. Magnify Signs is happy to welcome this franchise to Colorado! If you're moving into our area and you're not sure about what kind of exterior signage you should get, talk to the sign experts at Magnify. We'll help you ensure your business can Be Seen!