Get Ready for Your Upcoming Trade Shows with New Graphics
Trade shows present businesses the opportunity to reach new customers and build or strengthen brand awareness. Your trade show display is the first thing people see making it critical that your display is appealing and accurately represents your company professionally. There are countless product alternatives when it comes to designing and printing trade show displays.
Eye-catching tradeshow display products should be easy to transport, set-up, and take down. The messaging on the display requires clean graphics to make it easy to attract attendees. Check out some of the options we offer at Magnify Signs.
Fabric Walls
Trade Show fabric walls are removable displays, easy to transport and assemble along with lightweight and affordable replacement graphics features. Professional designers utilize full-color graphics printed directly on the fabric to create an accurate image of your brand. Fabric walls are easy to assemble, offer excellent reusability, and provide a professional look to your booth. The uniqueness of a quality fabric wall display is evident on the trade show floor in a major event and retail stores.
Pop-Up Banners
This lightweight and portable display that is perfect for the trade show because of their vibrant graphics that are custom printed in full color on high-quality material. They also work perfectly as conference booth backdrops. Pop-Up Banners and Retractable Banner Stands come in several styles and price ranges for you to choose from. They come in a nice carrying case and can be set up in a few short minutes. Banner stands are a great tool to draw eyes to your booth, especially when it features beautiful full-resolution graphics.
Trade Show Booth
A professional sign company like Magnify Signs offers complete trade show booth solutions for both indoor and outdoor use: custom designed full booth, tension fabric walls, iPad stands, roll-up banner stands, pop-up fabric walls, flags, hanging signs, display racks, coroplast signs, and more.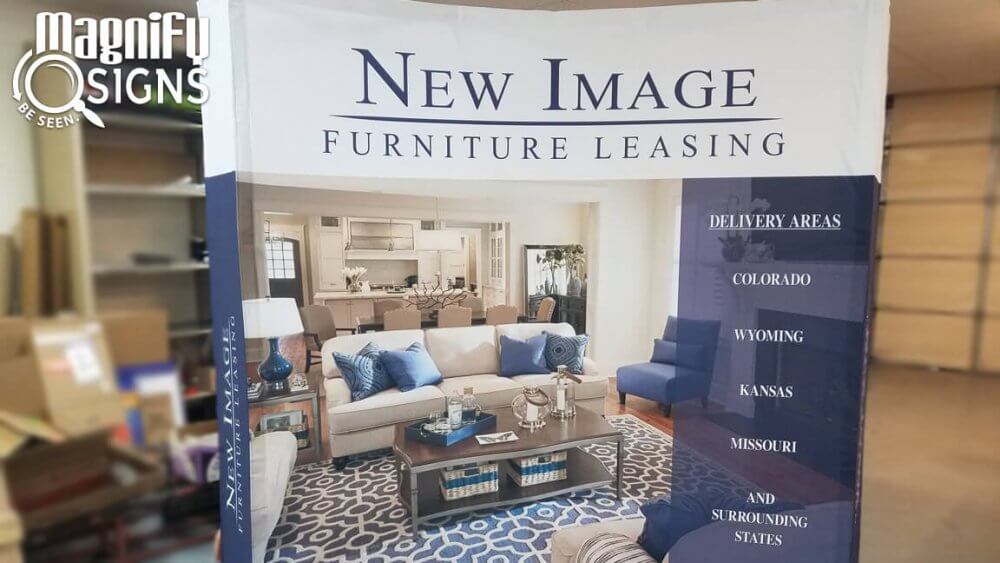 Let Magnify Signs help you design, brand and print all your tradeshow displays. Contact us to learn more about our trade show services and offerings.