Whether you plan to attend shows at the Denver Merchandise Mart, the National Western Complex or the Denver Convention Center, having the right types of trade show displays is necessary for those doing business in Colorado. It is tempting to go with the same expo setup that you have used last year and the year before. When you do, there is a good chance that repeat-attendees recognize your display – and recognize that nothing has changed.
Almost instantaneously, audiences dismiss your company as no longer being a trendsetter and cutting-edge product developer or provider. Do not make this mistake! Adding just one or two new trade show displays Denver expo visitors have not seen before can make a huge difference. The signage experts at Magnify Signs have put together a list of five trade show signs and graphics Denver businesses need to stand out this year.
1. Pop-up Displays
They are the perfect marriage of marketing and convenience. Pop-up displays are customized with the 10-foot trade show booth in mind. An interconnected aluminum frame expands at your touch to snap into the easy-to-set-up backdrop or tabletop display that brands your business, brings in attendees and sets the tone for your presentation.
2. Retractable Banner Stands
Is it possible to set up a booth at any trade show and not have at least two retractable banner stands? We do not think so. These signage products are the workhorses of the expo circuit. Customized graphics tease your services, educate consumers, explain new products and help attendees to find you in the first place. Position them around your booth, inside your booth as a backdrop, near your booth to act as wayfinding tools and – if you are able to do so – near the foyer simply to generate a buzz.
3. Outdoor Banner Stands
Of course, nothing markets your booth like outdoor banner stands. Before folks even walk into the hall, they learn about your presence there and get a bit of information related to your business. These stands withstand the occasional gusts of wind and are sufficiently sturdy that you do not have to worry about tipping.
4. Wall Box Displays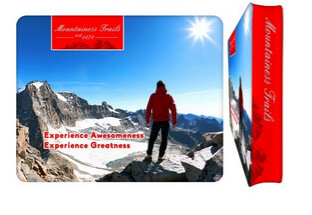 When you have once again been given a booth that puts you at the end of the row with a firm wall, do not fret. This time, you can turn this disadvantage into a very clear advantage. Wall box displays present with a three-dimensional look that alternatively acts as its own wall or as a tower. Folks cannot help but flock to your booth when you have something this interesting to present. Like pop-up displays, you do not need tools to assemble this product.
5. Modular Displays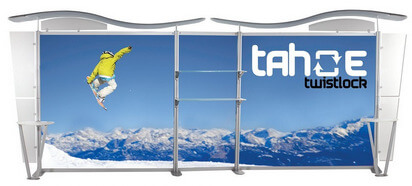 What do you do when you have been away from the expo circuit for a while? Start over. Time has moved on, and the booth setup that was top of the line about five years ago is now considered outdated. Unlike jewelry and fine wine, these products do not get more interesting with age. If you need to start over, opt for one of our modular displays. They feature interesting looks, come in a variety of sizes and are easy to assemble without even needing a screwdriver. Accessories include shelves, tables and side panels. This is an excellent money-saving solution.