The Denver Brew Fest is a twice-a-year event that draws huge crowds of beer-loving fans who want to taste what is new among the smaller brew houses and the crowd of home brew fans. The summer event takes place on July 24 and 25 at the Mile High Station. The winter event is scheduled for January 22 and 23. Event organizers anticipate more than one-hundred brews to be on tap for the Denver Brew Fest. Since the summer event includes a VIP section with a food pairing, vendors who cater to all types of beer lovers are usually in attendance. What are the trade show signs and graphics for the Summer Brew Fest in Denver you want to bring along this year?
Custom Table Throws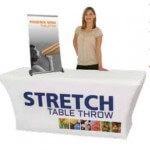 Since presenting your brews, associated products and food selection calls for the use of one or more tables, it makes sense that you cannot overlook this marketing and branding opportunity. A customized table throw displays your company's colors, logo design and name. By having it right underneath the products that you are selling, you create brand awareness in visitors to the Denver Brew Fest.
Retractable Banner Stands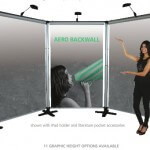 Why should VIP guests come to your setup? What is different about your beer, your glasses, your snacks or other products that makes you stand out? Answer this question with the help of retractable banner stands. These signage products start a conversation with the consumer that your products then continue. The banners should be teasers. They give just enough information to make the Summer Brew Fest visitor interested to learn more, but they do not give away everything that you have to present or offer. As a result, retractable banner stands help to reel in the foot traffic.
Tablet Holder Displays
One of the most frequently overlooked interaction opportunities comes about with the setup of tablet holder displays. The tablet is the attendee's gateway to your company's website. It opens up an opportunity for the consumer to learn more about your company, its brews, the significance of ingredients and everything that makes you stand out among the competition. It also provides a vehicle for Brew Fest attendees to sign up for your email newsletter. Frequently, trade show exhibitors will set up a personalized event page for their website that specifically addresses attendees. We recommend adding at least two but preferably more tablet holder displays.
Backdrops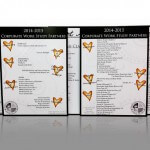 The right backdrop makes the visitor to your booth area feel welcome. Trade show displays for the Summer Brew Fest in Denver should incorporate seasonal style elements as well as some local graphics. Incorporating imagery of the Rocky Mountains, waterfalls and fields of flowers is always a good idea. Do not stop there! Incorporate your company's name, colors and logo whenever possible. The design of your backdrop depends on the amount of space that event organizers have allocated to your company. Combine multiple banner stands, opt for a gullwing look or present with a straight-across appearance that might have slightly curved edges.
Call the experts at Magnify Signs for more information on the right signage products for this summer's Denver Brew Fest. Do not wait too long!