Porsches and Lamborghinis only look new all the time because there's someone behind the scenes doing regular polishing. That someone is Detail Force, a high-end automobile detailing company located in Englewood, CO. However, detailers can't run a business without detailing products, such as the ones offered by Gyeon. Detail Force also acts as a spokesperson for Gyeon, and that's what brought them into Magnify Signs' doors.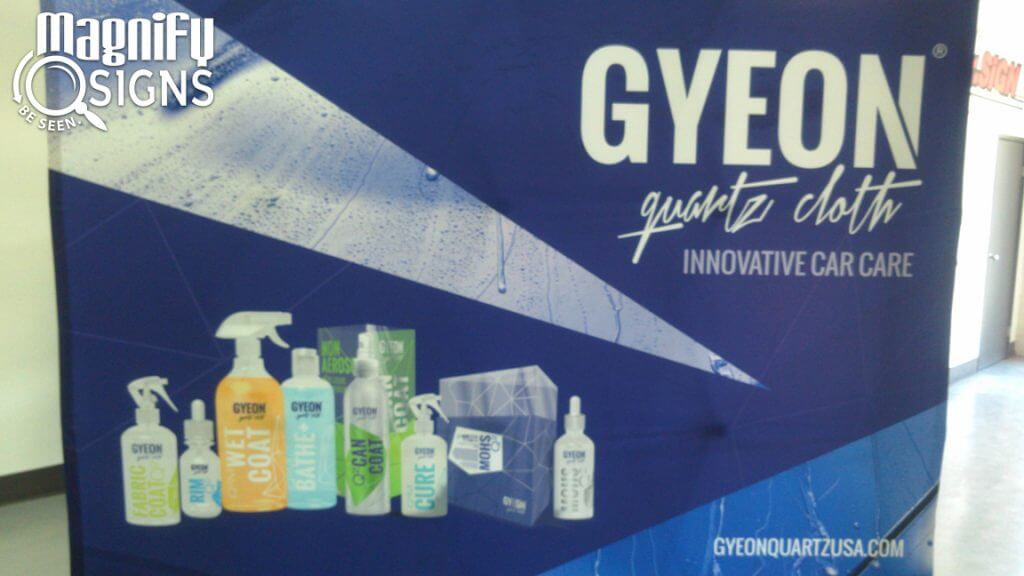 To help Detail Force out, we created a 10 by 10 foot trade show box. The box features Gyeon's custom graphics on the front, and the logo for Detail Force on the extended edge (the side of the box). The trade show box makes an excellent trade show display for Detail Force, but it isn't the only piece to this display.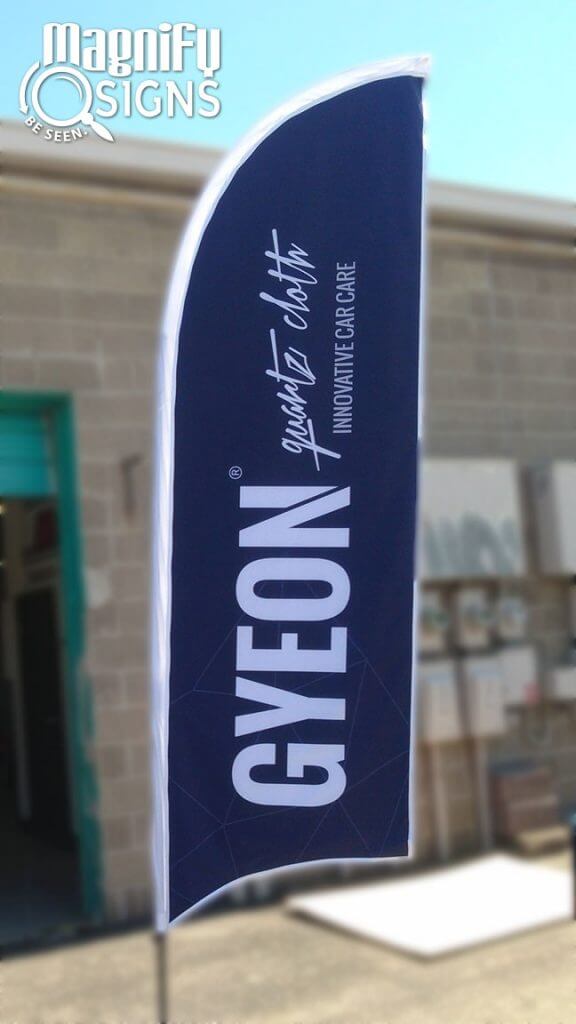 To compliment the trade show box, Magnify Signs created four 13-foot falcon flags to attract customers to the booth. The flags' graphics are printed on both sides, and come complete with X-stands for the bases. We love printing custom banners and trade show signs for our clients, especially when they are to compliment our other signs! Get the whole package right here.
Jeff McEachran from Detail Force said that we are a "great company to work with. I recently have had them prepare several projects for my business and they were all delivered on time and on budget in great quality. Strongly recommend Tim and his team."
Detail Force has the difficult task of representing both their business and Gyeon's in a positive light through their custom signage. The sign experts at Magnify Signs understand how important proper brand representation can be. If you're in a similar situation, we're your best bet to ensure that both of your businesses Be Seen!