Lighted Lobby Signs Option
The lobby sign in your office is arguably the first thing your customers and clients will see once they are inside your building. A well designed and installed lobby sign transmits business confidence and sets the business relationship tone. It also inspires loyalty and makes your customers and clients feel welcome. For these reasons, high-quality signs are crucial for your business. They are an investment, which can be part of your brand and visual identity.
Quality Lobby Signs in Colorado
A trusted sign company like Magnify Signs can create custom signs for your lobby, which will leave the right impression not only for customers but your collaborators.
A variety of materials can be used to create the right sign for your business. Having a unique and powerful design for your lobby signs will mirror the professional image you want to show. Lobby signs can be illuminated to amplify the impact of your sign.
Illuminated Lobby Signs
One of the most attractive ways to illuminate lobby signs by using back-lit "Halo" lit letters. This will provide depth and elegance to your signs. Exterior or edge-lit glass signs are a simpler lit option. Or, if you prefer, reverse cut lit panel signs made of aluminum will allow you to use different colors. Finally, a lighted panel fabricated from a mix of metal and other materials
These signs can enhance your office space by adding visual appeal and uniqueness to your lobby area.
Make A Lasting First Impression with Quality Lobby Signs from Magnify Signs
Magnify Signs specializes in custom signs. We offer different illumination alternatives for your lobby sign to help your business make a tremendous impact on potential customers, clients, vendors, and collaborators. From white intense LED displays, subtle Halo lighted display, to Retro Style neon-light options, we can handle it all. There are many incredible lighting alternatives that will boost your office style.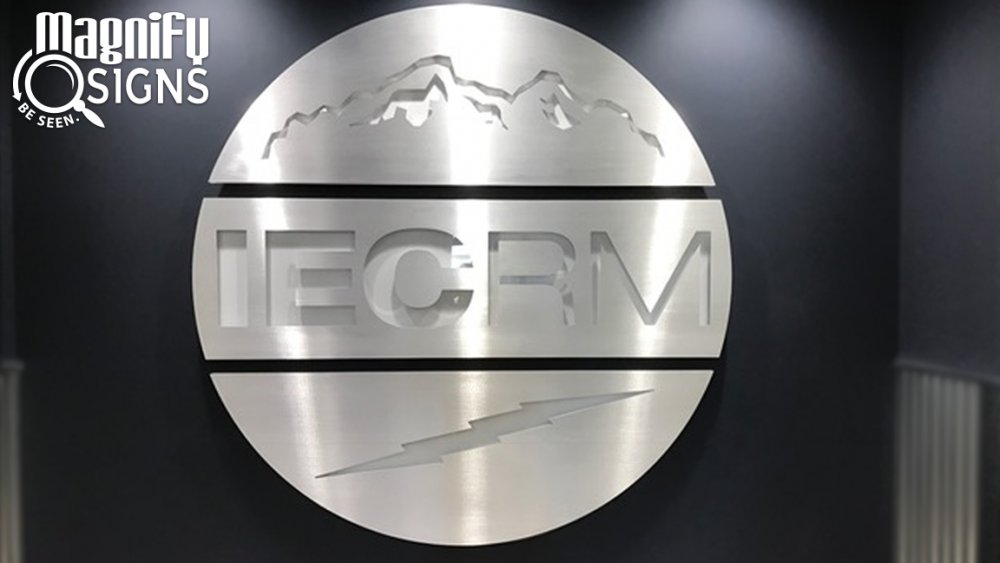 No matter what type of sign or material you are looking for, we can help. Call our expert sign designers at 303-647-9005 to talk about your options.