What are the property management signs Denver professionals cannot do without? Whether it is an apartment building, a self-storage rental venue or an office building, there are markers that combine safety with wayfinding as well as branding for the company. Do you know what your choices for an apartment complex are? Magnify Signs in Denver absolutely does and is willing to be your guide in getting your apartment complex signed.

Parking Lot Signs
Identify spots for handicapped parking, reserved parking for tenants and visitor parking. When you also allocate spaces for leasing company personnel, identify them as well. Basic painted aluminum signs or markers with digitally imprinted vinyl overlays work well. For very large lots, include stop signs at entrances and exits. Further, enhance safety by defining crosswalks for pedestrians.
When your apartment complex spans multiple buildings on the same property, post and panel markers that identify these buildings by either names or apartment numbers are helpful. Assist visitors, emergency personnel and service professional with finding the apartment of the resident who called them to come out. Post and panel signage also comes in handy when the complexes share common amenities such as a pool or tennis court.
Leasing Office Signs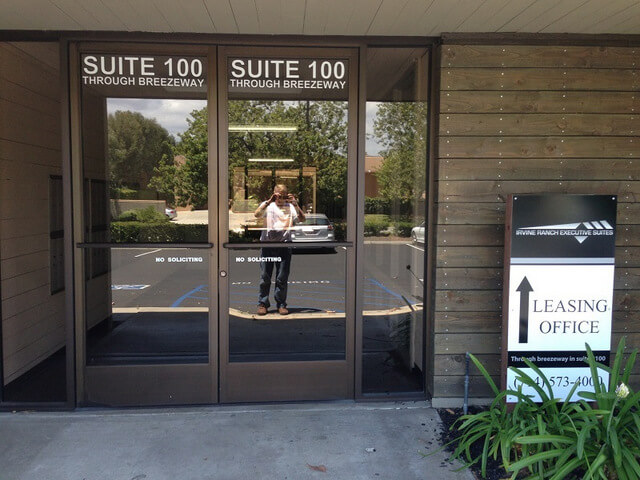 Having your leasing specialists onsite ensures that residents' needs are met quickly and effectively. Moreover, the presence of your employees guarantees that those who are in search of a new apartment do not have to make an appointment to meet your representative but can tour the property right then and there. Keeping your apartments rented with the onsite office is a first-rate business move.
Have apartment complex signs for Denver leasing offices alert residents and visitors to the fact of its presence. There are the window graphics you place onto the offices' glass panes. Name your leasing company, display its logo and do not forget to also post office hours and a phone number. In addition, use suite signage to identify the door as the one belonging to the office. Last but not least, install an exterior marker that encourages prospective tenants to make contact with you on site.
Amenity Signs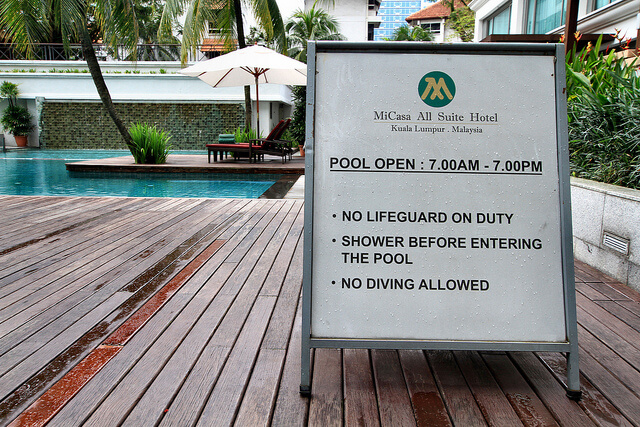 Do your residents know how to get to the pool, the spa, the community barbeques and laundry facilities? If not, it is time to install wayfinding signs that make it easy for new tenants in particular to find their way around the property. Aluminum pole signs are among those most easily seen. You might also mount the signage to fencing or walls.
Yet there are also the safety signs that protect your tenants when using the amenities. For example, there are markers that spell out the pool and spa rules, encourage safe behavior and list the types of activities that your management company strictly forbids. Examples include keeping glass bottles near the pool area and diving into the shallow end of the pool.
Monument Sign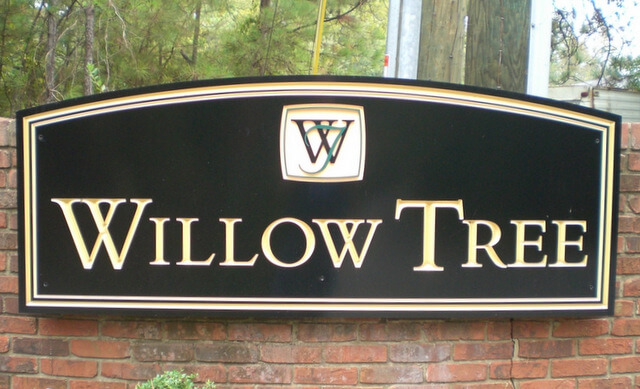 Guide motorists into your apartment building's parking lot with a monument sign that identifies the name of the building or the management company. Combining the monument with a lightbox cabinet or dimensional lettering enhances the presentation of your property.
Talk to our experienced property signage experts today for more information on these property management signs for Denver apartment complexes as well as our landlord signage packages that let newly acquired buildings undergo a quick rebranding.