Advantages of Vehicle Wraps for Your Business
You can turn your vehicle into one of the most effective advertising tools. With vehicle wraps, you can reach a more extensive and more diverse customer base. It also helps you get more out of your investment in marketing, check out more benefits of vehicle wraps in Colorado:
Enhance the appearance of your vehicles
Protect your vehicle from the elements and vandalism
Help promote the company's products and services
Large vinyl wrap in Colorado is an ideal way to promote your brand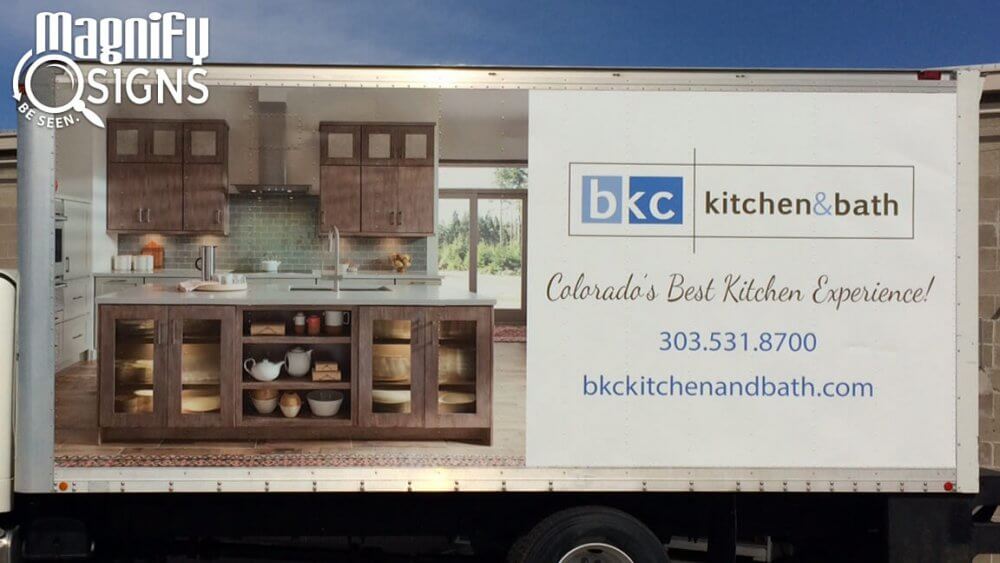 If you are still wondering why you need this type of sign, keep in mind that it is one of the most economical types of billboards you can use. While it is true that those enormous and static billboards on the side of the road look great and get a lot of views, they are expensive for a small business owner. A custom large vehicle wrap from Magnify Signs is the affordable and wise alternative to advertise your business.
Don't settle for a small decal on the side door of the vehicle or on the back. Consider installing a full vehicle wrap giving exposure to your company's logo, official colors, and your message.
Personalized Large Vehicle Wraps from Magnify Signs
Magnify Signs' professionals feature a team of graphic designers and wrap installers who have the experience to do it right. We can design it, print it and install it on:
Trailers
Delivery Trucks
Sales Vehicles or Vans
Construction Vehicles
Fleet and Box Trucks
Catering Service Vehicle
Custom coach buses
Semi Tractors and Trailers
Yes, we can wrap big vehicles!
You can rely on us to design and install your vehicle wraps & graphics in Colorado. We only use premium grade 3M materials, always installed by our trained and qualified installation team. Call us on 303-647-9005 to get started with your way to success!